The day you've been waiting for your whole life has finally come and gone – you've officially said your vows, cut your wedding cake, danced the night away with your loved ones and, most important of all, said "I do" to your significant other. With your wedding behind you, you can finally enjoy your honeymoon and breathe easy knowing that all the planning can be left in the past. There is, however, one lingering question that many brides face after their big day – what on earth to do with their wedding dress?! Here are seven creative things you can do with your treasured possession after the wedding.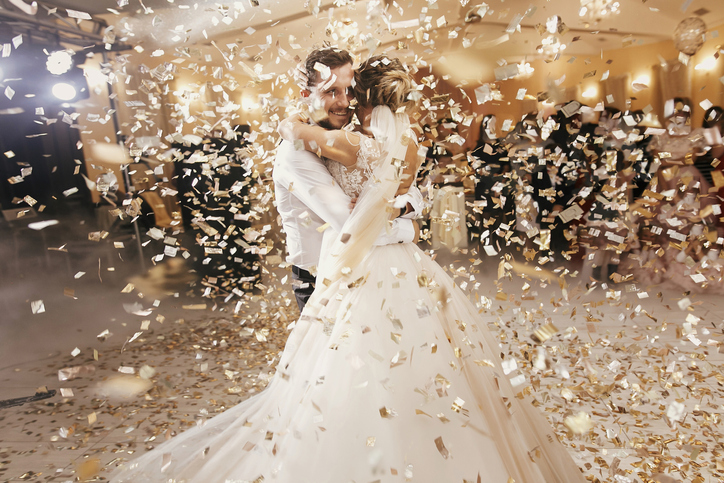 Get A Custom Cocktail Dress Made
You've already spent a pretty penny on tailoring to get your wedding dress looking just right for the big day, so why not head back to your seamstress and transform it into something you can use for fancy events in the future? Getting your wedding gown made into a custom cocktail dress is a win-win situation. Not only will you get a gorgeous one-of-a-kind dress out of it, but you'll also get more bang for your buck in the long run.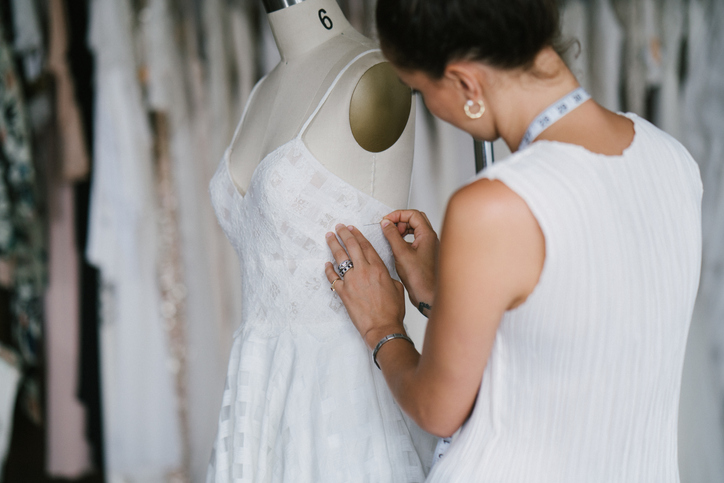 Have A "Trash the Dress" Photoshoot
Also known as "rock the frock" or "fearless bridal," this fun style of wedding photography is a great way to contrast the elegant images from your wedding day and let loose after everything is said and done! During a "trash the dress" photo shoot, brides frolick on the beach, splatter their dress with paint, and/or make use of amusing colour bombs. If you're someone that values experiences over material things, this memorable shoot is an excellent option!
Make Your Dress Into A Halloween Costume
If you're keen on Halloween, you should consider making an epic costume out of your wedding dress. Whether you want to be Emily from Corpse Bride, Elizabeth from Bride of Frankenstein, or just a good ol' zombie bride, using a real wedding gown will take your costume to the next level!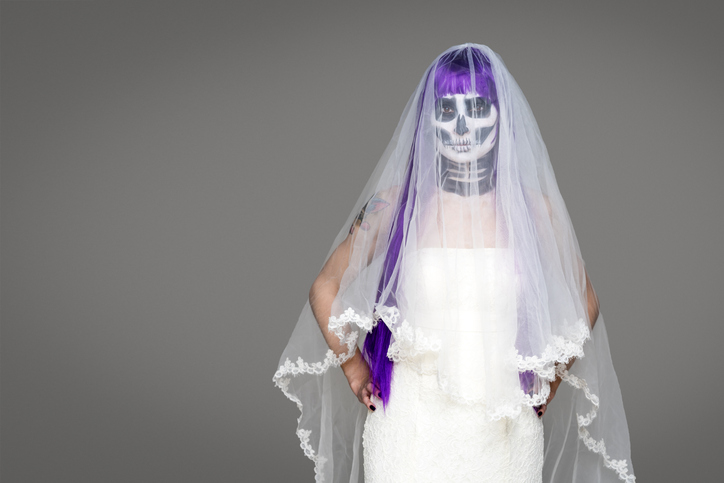 Create a Christening Gown Out of It
There's a lot of sentimental value attached to wedding dresses, and if you want to make your dress that much more meaningful, why not repurpose it and pass it along to your child for their christening? When you see how your little one looks in your dress, you just might end up tearing up more than you did on your actual wedding day.
Transform It Into A Memento
Making a memento out of your wedding dress is a great way to remember your big day without having to go through the trouble of pulling your wedding dress out of storage. Depending on your preference, you can quickly get your wedding gown made into a quilt, a necklace that features a piece of fabric from your dress, or get your gown framed and hang it up in your home.
Give It Away
If you're feeling in a generous mood, you could always sell your wedding dress at a discounted price or donate it to someone in need! Wedding gowns can be super expensive and paying your wedding dress forward is an easy way to make someone's dreams a reality. Plus, there's no better feeling than giving back!
Preserve It and Pass It On
Last but certainly not least, preserving your wedding dress and passing it on to your children when they come of age is always a good option. Getting your gown professionally cleaned and preserved will keep your beloved gown looking just like it did on your wedding day, and you won't have to worry about how you're going to store it. Score!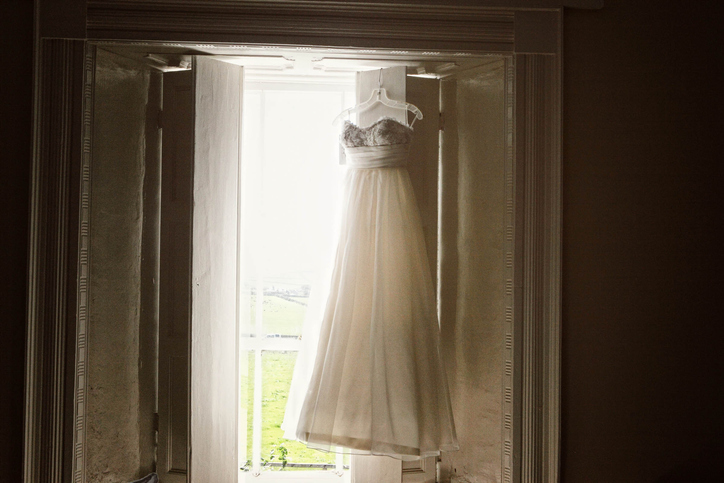 No matter what you decide to do with your dress after your wedding day, you can rest easy knowing that the stressful part is over and you now have the freedom to do whatever you want with your prized possession! And if you decide to get it cleaned and preserved (excellent choice, by the way) Love Your Dress is the place to go!
At Love Your Dress, we've been providing wedding dress cleaning and wedding dress preservation services for over 25 years. Our team of trained experts and our state of the art cleaning equipment are what allow us to offer the best wedding dress cleaning and preservation services in Canada. Contact us today to keep your wedding gown in your life for the long haul!