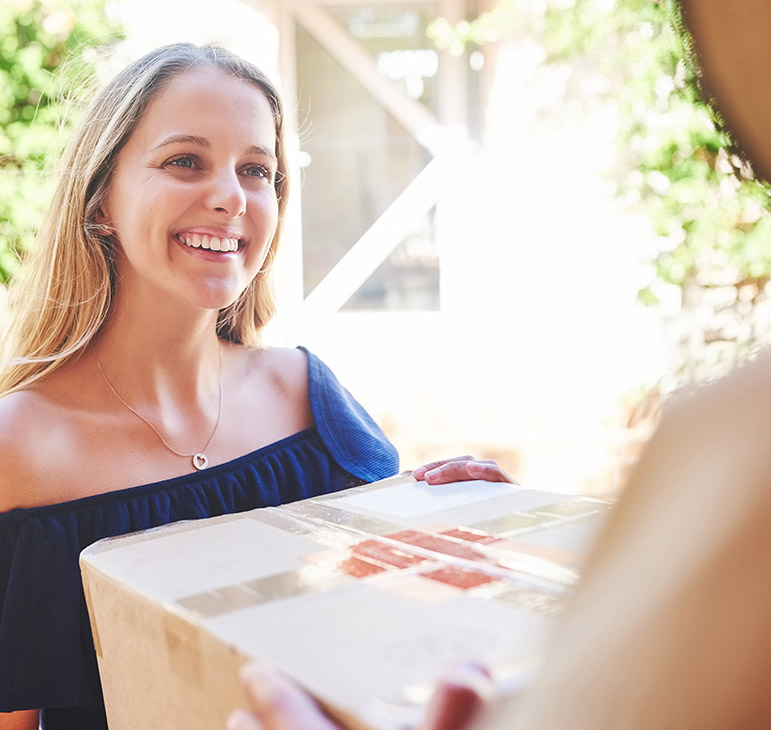 We Pay For The Return Shipping
With Love Your Dress, you only have to pay for shipping the item(s) to us. We will pay for shipping back to you. Our clients from all across Canada ship their favourite dresses to our dress-cleaning facility in West Toronto without any trouble.
If you have dirty and/or damaged dresses and would like us to professionally clean and/or repair them, then please click here to print our shipping label. Simply write your address and telephone number and attach the label to your package when shipping out to us with your favourite carrier.
If you have any questions in the meantime, please do not hesitate to contact us.

More Amazing Services
Save even more when you choose us to clean your valuable belongings. We offer great services, so you can get the best professional cleaning services available in Canada at competitive prices! Simply bring us your items, and we will take care of the rest.

Love Your Leather is the leading provider of cleaning and maintenance services for leather products. Our specialized services also include the restoration and repair of older leather goods.

With the proper care and attention, Love Your Drapery has cleaned countless curtains since 1987. We are proud to have helped help our customers keep their drapery looking great for years to come.

With highly experienced cobblers and advanced tools, Love Your Shoes is proud to offer quality shoe cleaning, repair and restoration services in Toronto and its surrounding areas.

Experts in cleaning and restoring handbags and purses since 1894, Love Your Purse offers excellent services in Mississauga, Brampton, Etobicoke, Hamilton and more.

Leading specialists in cleaning & repairing hats & caps. Love Your Hat experts use industry-leading techniques & advanced technology to clean, restore and maintain all types of headwear.
Call Now For An Instant Dress Cleaning Quote
Contact us to speak with one of our dress cleaning experts and receive an instant quote for your requirements.
We are here to answer any questions you may have.