Why We Are the Leading Wedding Dress Cleaners in Richmond Hill
Love Your Dress is dedicated to offering outstanding cleaning, alteration, and preservation services for diverse dress styles. Experience our expert wedding dress cleaning services in Richmond Hill without breaking the bank.

Seasoned Wedding Dress Cleaners
Our wedding dress cleaning experts are highly experienced in identifying visible and invisible stains. We also use eco-friendly solutions and the latest wedding dress cleaning techniques to eliminate stubborn stains and ensure your gown smells and looks good as new.

100% Satisfaction Guarantee
We are committed to providing quality wedding dress cleaning, repair, and alteration services, which is why we provide a 100% Satisfaction Guarantee. If you are unsatisfied with the results of our services, we will happily re-service you at no extra charge!

Free, Convenient Pickup & Delivery
We understand that not everyone has time to swing by our facility. For the convenience of our customers, we are currently offering free pickup & delivery options. Our dress cleaning experts will have your bridal dress ready in 14 days and we will deliver it back to you in mint condition.
Other Wedding Dress Care Services We Offer: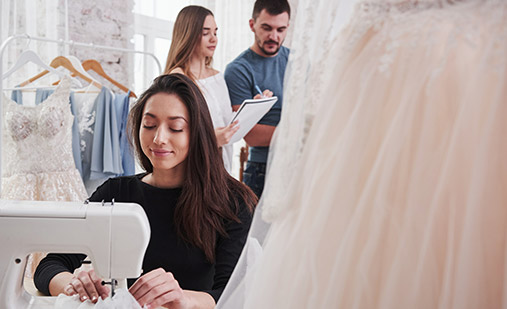 Dress Repair Services
Our experienced tailors can repair all types of rips, tears, and damages on any dress. Whether you require a quick fix or a complicated repair, we will ensure to handle your dress with care and deliver quality dress repair services.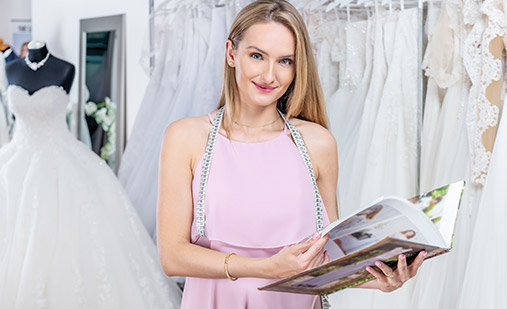 Corporate Dress Services
In addition to our comprehensive range of bridal dress services, we are also open to accepting bulk commercial orders for dress restoration, preservation, and more at affordable rates.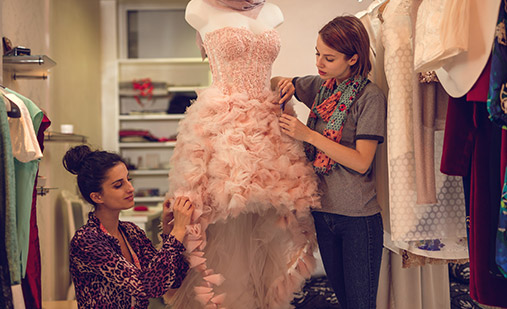 Bridesmaid Dress Alterations
Having worked on a diverse range of bridesmaids dresses, our team of experienced tailors possesses the necessary expertise to handle all types of bridesmaid dress alterations.

Leaders in Dress Cleaning, Preservation, & Alterations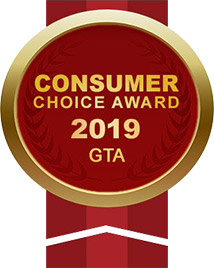 Consumer Choice Award
Winner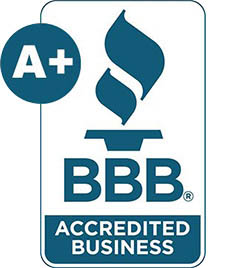 BBB Accredited
Business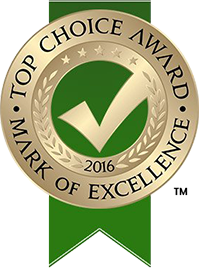 Top Choice Award
Mark of Excellence
Our Richmond Hill Google Reviews
Read our genuine Google reviews about our dress cleaning and restoration services in Richmond Hill and find out the quality of work that you can expect from Love Your Dress.
Mandy Cadorin
Turned my Moms smoke stained wedding dress a gorgeous ivory again! Great turn around time. I would highly recommend.
Janice Cassidy
I would highly recommend "Love Your Dress. They did an exceptional job cleaning a bride's dress and veil and a mother of the bride dress. Pick up and delivery right to our door. Staff and the drivers are truly professional. Thank you "Love Your Dress".
Get an Online Quote for Our Dress Cleaning, Preservation, & Alteration Services
We are Richmond Hill's top wedding dress service provider. Get a convenient online quote for our dress cleaning, preservation, and alteration services now.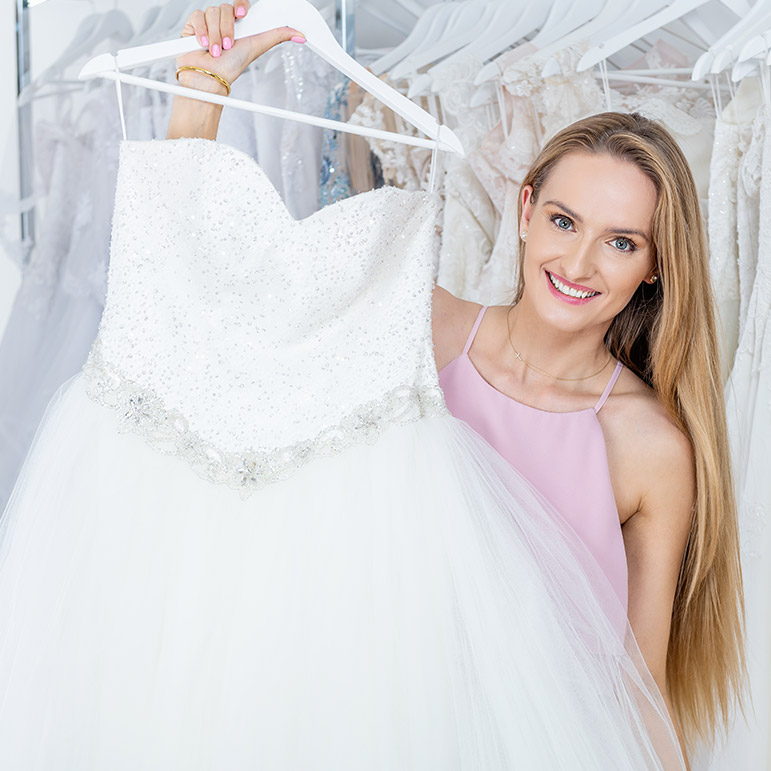 Benefits of Bridal Gown Dry Cleaning in Richmond Hill
Wedding dresses have some of the most delicate fabrics that may require extra care when handling them.
Professional wedding gown dry cleaning has many benefits; some advantages include the following:
Dry cleaning can remove stains, dirt, and oil without damaging the fabric.
It's more convenient and efficient.
Dry cleaning can also effectively remove unpleasant odours from your bridal dress.
Professional dry-cleaning helps extend the lifespan of your wedding gown as it's more gentle on the fabric.
Love Your Dress specializes in professional wedding dress dry cleaning for all types and styles of wedding gowns. Our meticulous process ensures the thorough removal of dirt and stains while preserving the gown's quality and restoring it to its original appearance.
Our Step-by-Step Wedding Dress Cleaning Process
Inspection
We will carefully inspect your bridal gown for any stains and check if it needs any repairs before the cleaning process.
Identification
Following the inspection, we will identify the fibre content to find the best cleaning techniques and solutions.
Removal/Security of Hardware
We will meticulously remove and secure your gown's essential beading, hardware, and details.
Pre-Spotting
We will begin the pre-spotting process, thoroughly removing stubborn stains from your dress.
Cleaning
Depending on your dress's fabric and fibre properties, our wedding dress cleaning experts will determine whether it's best to use wet or dry cleaning methods on your bridal gown.
Pressing or Steaming
After thoroughly cleaning your bridal dress, we'll thoroughly press and steam your dress to remove any wrinkles and achieve a seamless appearance.
Preservation
To maintain the original colour and protect your gown, we will utilize an acid-free storage container or bag of archival quality during the treatment process.
More Reviews from Our Customers


Jo-anne Cancelli
9 months ago
A true 5 star outfit. I would use your service again. And certainly refer your company to others. Thank you.


Ennio Doris
8 months ago
Many thanks for your great service. Can't believe how beautiful my dress is now that it is clean will certainly use your services in future. Happy new year.


Grant Adam
7 months ago
For sure when the time comes ill be using your service again. Dress came out like new, we were very happy with the end result.


Mandy Sala
6 months ago
Fantastic quality of service, excellent cleaning of my dress, incredibly convenient, extremely friendly and capable staff from customer service to the driver.
We Specialize in Dress Cleaning and Alteration for the following brands:
Sottero – Midgley
Maggie Sottero
Stewart Parvin
Ines Di Santo
Pnina Tornai
David Tutera
Vera Wang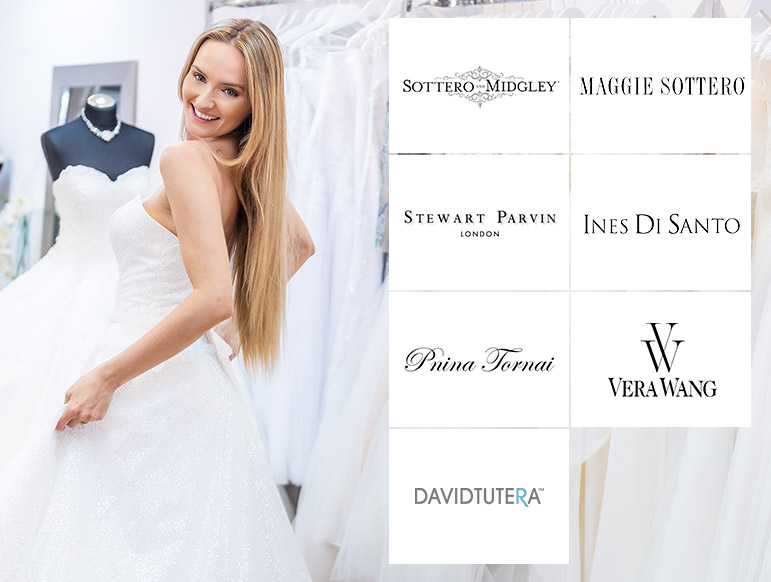 Major Cities Served
Oakville Dress Cleaning & Repair
Burlington Dress Cleaning & Repair
Milton Dress Cleaning & Repair
Georgetown Dress Cleaning & Repair
Brampton Dress Cleaning & Repair
Ajax Dress Cleaning & Repair
Cambridge Dress Cleaning & Repair
Guelph Dress Cleaning & Repair
Courtice Dress Cleaning & Repair
Lindsay Dress Cleaning & Repair
Milton Dress Cleaning & Repair
Kitchener Dress Cleaning & Repair
North York Dress Cleaning & Repair
Orangeville Dress Cleaning & Repair
Oshawa Dress Cleaning & Repair
Peterborough Dress Cleaning & Repair
Pickering Dress Cleaning & Repair
Thornhill Dress Cleaning & Repair
Stoney Creek Dress Cleaning & Repair
Waterloo Dress Cleaning & Repair
Whitby Dress Cleaning & Repair
and surrounding areas Dress Cleaning & Repair
Industry Leaders in Wedding Dress Cleaning in Richmond Hill
Call us now and speak with our professional wedding dress cleaning and alteration experts to receive an instant quote for your services. We will answer any questions or concerns you have.