What Makes Us the Top Dress Care Providers in Oakville
Love Your Dress recognizes the sentimental value of a wedding gown, which is why we offer high-quality cleaning and preservation services to maintain its flawless condition for years to come.

Expert Bridal Gown Cleaning Services
At Love Your Dress, we excel in delivering top-tier wedding dress cleaning services, utilizing eco-conscious solutions and the latest stain-removal techniques.

Convenient Pickup & Delivery Options
We provide free pickup and delivery services for customers unable to visit our facility, with a 14-day turnaround for your wedding dress.

100% Satisfaction Guarantee
We offer a solid 100% Satisfaction Guarantee on all our dress care services. If the results don't meet your expectations, we'll re-service your dress at no additional charge.
Our Oakville Google Reviews
Read our genuine Google reviews about our dress cleaning and restoration services in Oakville and find out the quality of work that you can expect from Love Your Dress.
Maria Barkhatova
I had my wedding dress cleaned and had an amazing experience - the dress came back in pristine condition, earlier than expected and was even delivered to my house. Highly recommend this place and completely worth the price. Kathy was a pleasure to communicate with as well.
Ellie Mpampatsikos
Ana Maria is amazing, she was able to redesign my dress I bought on line, superb quality work. Would highly recommend this place.
Dana Salam
Worked with Lucinda on preserving my dress, she was great. The customer service at love your dress is exceptional !

Leaders in Dress Cleaning, Preservation, & Alterations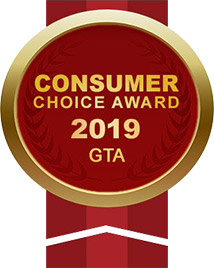 Consumer Choice Award
Winner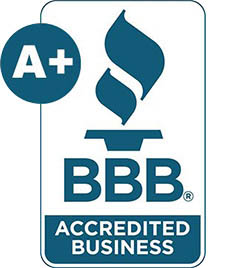 BBB Accredited
Business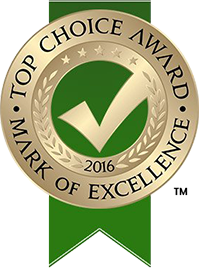 Top Choice Award
Mark of Excellence
Convenient Pick-Up & Delivery Services in Oakville
At Love Your Dress, we prioritize timely deliveries and recognize the importance of your special event preparations.
Built on a legacy of trust and quality, we offer unparalleled wedding dress care in Oakville. Your gown will be meticulously cleaned and returned to you in just 14 days.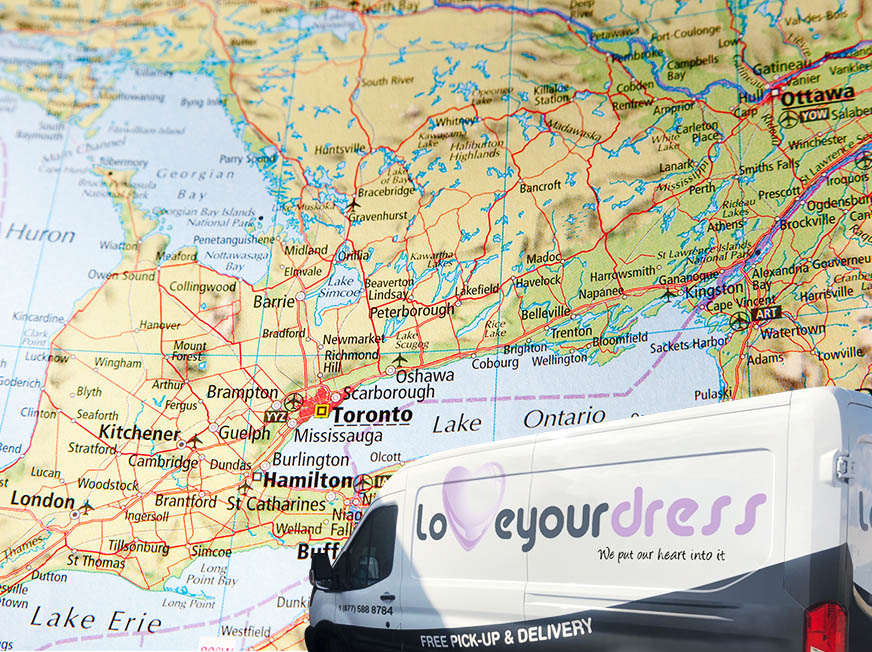 Other Dress Care Services We Offer: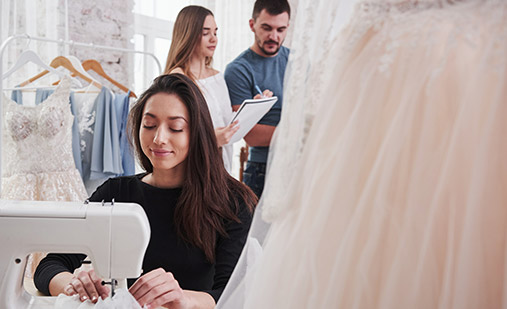 Dress Repair Services
From fixing rips and tears to dealing with any kind of damage on your dress, our expert tailors have the experience to manage all repair needs. We guarantee delicate handling of your gown and focused attention, regardless of the extent of the damage.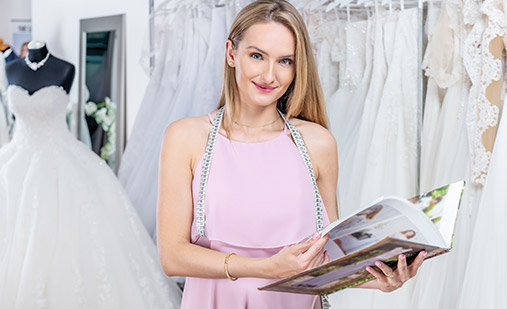 Corporate Dress Services
Alongside our expertise in bridal dress services, we are also equipped to manage bulk orders at budget-friendly rates. Our experienced team is capable of undertaking large projects that involve a range of services from restoration and preservation to alterations, repairs, and cleaning.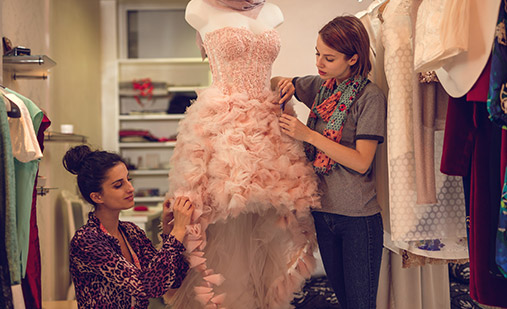 Bridesmaid Dress Alterations
With a wealth of experience in working on bridesmaid dresses, our team of adept tailors has the know-how and proficiency to undertake a range of bridesmaid dress alterations.Guaranteeing that each dress is expertly tailored to fit perfectly.
Get an Online Quote for Our Dress Care Services
We provide expert wedding dress cleaning, preservation, and alteration services throughout Oakville. Get a convenient online quote now for any of our dress care services.
Why Wedding Dress Dry Cleaning is Important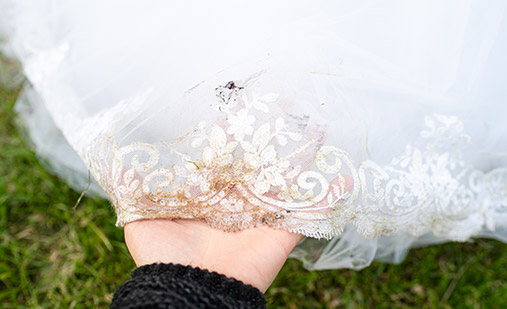 Effectively Eliminate Stains
Experts in bridal gown dry cleaning can identify even the most minute stains on your wedding gown.
After your special day, opting for bridal gown dry cleaning is the ideal way to remove all stains and maintain your dress in optimal condition.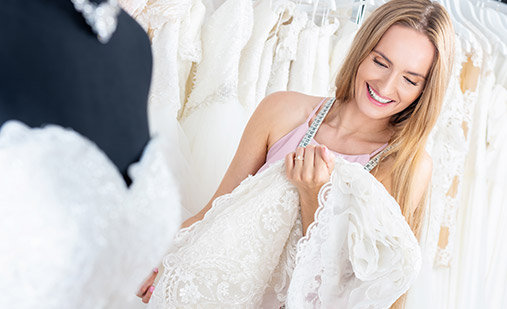 Prevent Discolouration
Most brides are particularly concerned about discolouration, as bridal dresses in lighter shades like white, ivory, and cream are at risk of yellowing due to exposure to sunlight and environmental factors.
Our professional wedding dress dry cleaning services leverage eco-friendly and non-toxic techniques to gently clean your bridal gown, effectively guarding it against discolouration.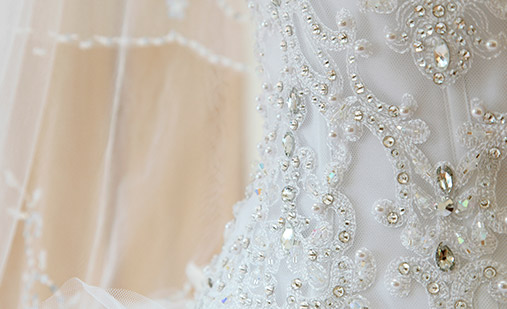 Expert Care for Delicate Fabric
The material used in wedding dresses is often incredibly delicate, and using regular cleaning techniques or mishandling can alter its quality.
At Love Your Dress, our experts in bridal dress cleaning are skilled in the ideal methods and procedures for dry cleaning your bridal gown while preserving the fabric's integrity.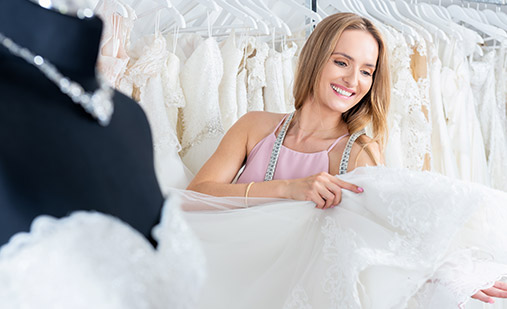 Stop Fibre from Stretching
Wedding dresses require different storage methods compared to regular clothing. Leaving your bridal gown hanging in a closet can lead to fibre stretching, which deteriorates its quality.
Our bridal gown dry cleaning experts understand the nuances of handling your delicate dress. After cleaning, we'll press it and securely store it in our high-quality preservation kit.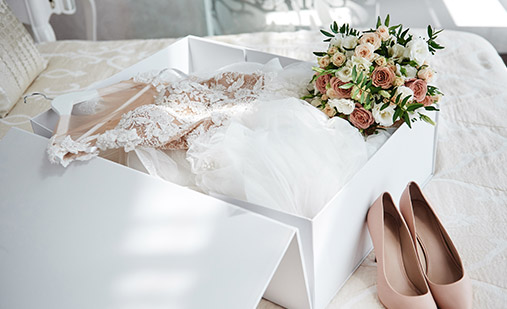 Prepares it for Preservation
Before seeking bridal preservation services, make sure your dress is comprehensively cleaned, eliminating all stains, dirt, and oil. This is vital for avoiding lasting damage and maintaining the gown's overall look and integrity.
Our Step-by-Step Wedding Dress Cleaning Process
Inspection
We will thoroughly inspect your gown, check for stains, and see if it needs any repairs.
Identification
We will then determine the fibre content in your gown to identify the best cleaning methods and solutions.
Removal/Security of Hardware
We will then carefully remove and secure all the important beading, hardware, and details from your gown to prevent damage.
Pre-Spotting
We will then proceed with the pre-spotting process, which involves thoroughly removing stubborn stains from your wedding gown.
Cleaning
We will determine whether to use wet or dry cleaning methods on your bridal gown, depending on your fabric and fibre properties.
Pressing or Steaming
We will then steam your dress to eliminate wrinkles and achieve a seamless and smooth appearance.
Preservation
Following the cleaning process, we will use an acid-free storage container during the treatment process to maintain the original colour of your dress.
More Reviews from Our Customers


Julie Todaro
1 month ago
Bihn worked magic on my wedding dress. I had a lot of complex requests (taking parts out, others in, etc) and she executed it flawlessly. Would absolutely recommend taking your wedding dress here.


Chris MacMunn
1 month ago
When my Mom passed away I found her wedding dress. It had been in her closet for just over 60 years. It was cleaned and repaired and looks fantastic! The people at Love Your Dress handled Mom's dress with all the love and respect I needed. Thank you!


Daniela Durisova
1 month ago
Absolutely 5 stars from the initial conversation to picking up my bridal gown to the returned beautifully cleaned dress and my vail and trust me the dress was very very dirty. Strongly recommend LOVE YOUR DRESS to everyone. Thank you.


Jo Muhic
1 month ago
Staff was so friendly and knowledgeable and they did an amazing job dry cleaning the bridal gown. I would highly recommend Love Your Dress!
We Specialize in Dress Cleaning and Alteration for the following brands:
Sottero – Midgley
Maggie Sottero
Stewart Parvin
Ines Di Santo
Pnina Tornai
David Tutera
Vera Wang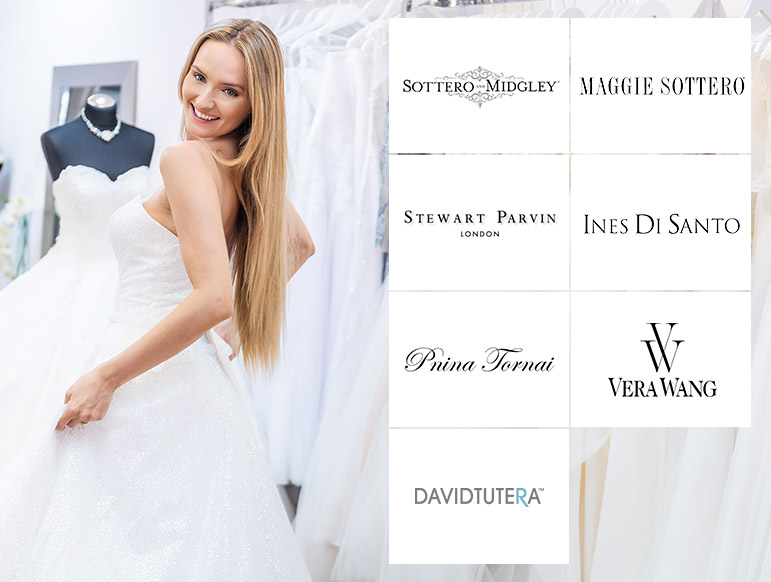 Major Cities Served
Burlington Dress Cleaning & Repair
Milton Dress Cleaning & Repair
Georgetown Dress Cleaning & Repair
Brampton Dress Cleaning & Repair
Ajax Dress Cleaning & Repair
Cambridge Dress Cleaning & Repair
Guelph Dress Cleaning & Repair
Courtice Dress Cleaning & Repair
Lindsay Dress Cleaning & Repair
Milton Dress Cleaning & Repair
Kitchener Dress Cleaning & Repair
Orangeville Dress Cleaning & Repair
Oshawa Dress Cleaning & Repair
Peterborough Dress Cleaning & Repair
Pickering Dress Cleaning & Repair
Thornhill Dress Cleaning & Repair
Stoney Creek Dress Cleaning & Repair
Waterloo Dress Cleaning & Repair
Whitby Dress Cleaning & Repair
and surrounding areas Dress Cleaning & Repair
Oakville's Industry-Leading Wedding Dress Cleaners
Speak with one of our wedding dress cleaning experts now and receive an instant quote for your chosen service. We will accommodate any questions or concerns you have.