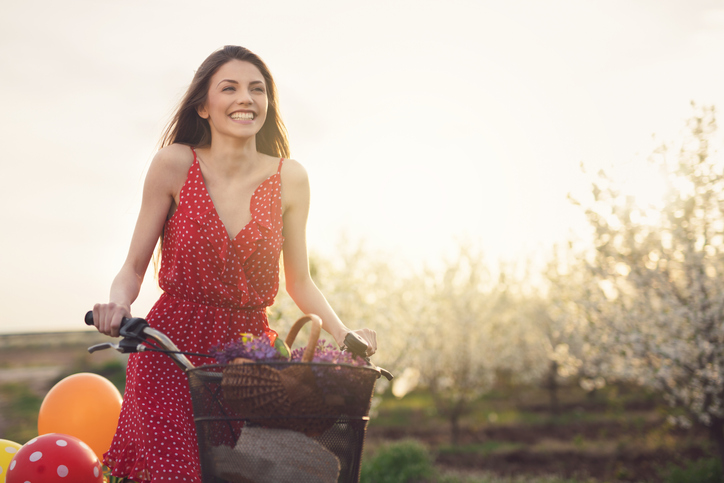 As the crisp winter snow begins to melt away, and overcast days become fewer and farther between, you can't help but begin to feel optimistic about how the state of the weather is beginning to appear more and more forgiving by the day. As lovely as winter fashion is, it can feel discouraging to have to cover up your trendiest outfits underneath a gigantic winter coat, warm hat, and gloves!
Those rings you accessorized with deserve to been seen! That hairdo you agonized over at six in the morning shouldn't have to get dishevelled under a hat! For these reasons, we're thrilled to be mere days away from the spring equinox.
At Love your Dress, we are firm supporters of dressing for the season. While wintertime may inspire us to opt for heavier, woolly dresses, and summer is the season of heat, spring fashion asks us to be mindful of the weather, while also giving us a little more leeway into wearing less heat-inducing dresses.
Each year, fashion changes and that's why we love it so much. After carefully examining the trend forecasts for 2019, our experts have been able to determine some pretty helpful information with regards to your spring wardrobe.
Therefore, without further ado, we have compiled the following list of our favourite dress styles for Spring of 2019:
1.Wrap Dress
Classy, and most importantly – versatile, the wrap dress is a gorgeous option that you can play up or down depending on the circumstances.
Big meeting with corporate head office looming overhead? A sleek black long-sleeved wrap dress that falls just above your knee can be the perfect way to exude powerful and sophisticated energy! Furthermore, warmer days may call for a short-sleeved flimsier look. Wrap dresses are your oyster!
2.A-Line
This classic style of dress is popular for good reason! With a narrow bodice, tight waist, and lovely flared skirt, the A-Line dress offers another polished look you can perfectly transition from the workday to a night on the town (with the right accessories of course!)
3.Shift Dress
One of the trendiest dresses there is also happening to be one of the most comfortable? Count us in!
The shift dress, characterized by its loose fitting straight shape and above the knee length, is truly the cozy woman's dream! Shift dresses allow you to move around effortlessly and can be worn from the boardroom to the ballroom, depending on your plans!
4.Sweater dress
The one thing we know for sure about spring in Canada is this: it can be fickle. When the last snowstorm of the season hits (remember last April in Ontario?), it can take everybody by surprise! Therefore, we think it's a good idea to put off your ceremonial "pack all my winter clothes in boxes" party until the weather forecasters can confidently say that we've waved goodbye to winters chilling grip.
Sweater dresses are perfect for those cooler days of spring, the ones that have you daydreaming of all the cottage weekends to come!
5.Shirtdress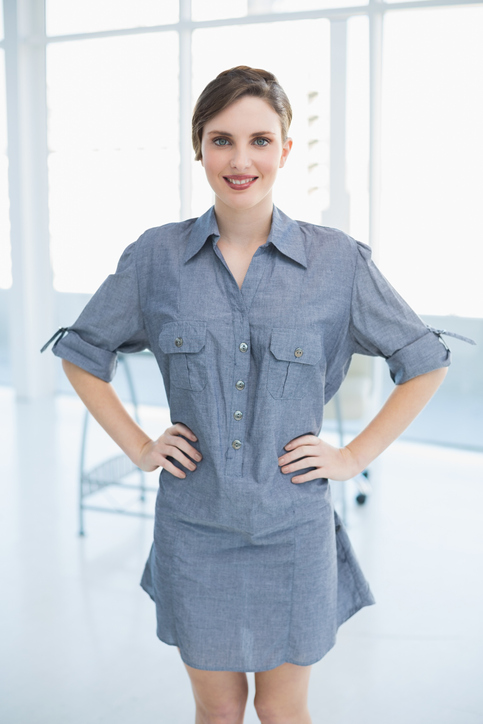 A long time ago, men had had enough of women stealing their crisp dress shirts and pleaded with designers to craft a dress version of their special closet staples. And thus, came the shirtdress. Honestly, we're here for it! This casual dress sports a collar and button up front, just like a traditional dress shirt, and can be accessorized with a belt to amplify waist definition!
(Disclaimer: We're not entirely sure this story is true.)
6.Fit and Flare
The quintessential feminine dress, the Fit and Flare, is always a crowd-pleaser! Its shape is inspired by the traditional vintage films of old, with a fitted bodice, defined waist, flared skirt, and knee-length hemline. This is the kind of dress you'd see the strong female lead wearing in the rom-com of your dreams!
Why Love your Dress
Simply put- who doesn't love dresses? There is nothing we enjoy more than daydreaming about their beauty! At Love your Dress, we are Canada's largest dress-cleaning facility offering wedding dress cleaning, wedding dress preservation, and many more dress cleaning related services.
As a bonus for our loyal customers, we offer free pickup & delivery on orders over $75 all across Southern Ontario and also offer a free online quote on all services!
Contact us today to learn more about how we can make sure all your springtime dresses are altered, cleaned, and ready to be worn by you while you strut your stuff down the catwalk, err we mean sidewalk!