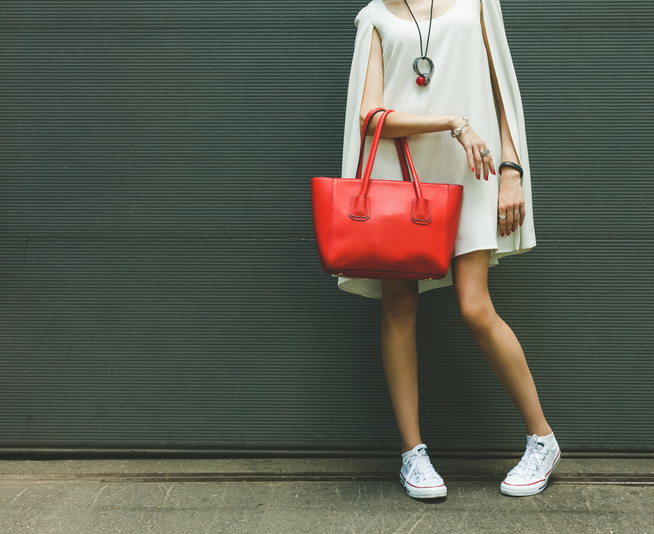 Let's face it, deciding what to wear is never an easy task. Whether it's a Girl's Night Out, a work function or even a trip to the grocery store, picking an outfit can be rather time-consuming. Between messaging friends for input and trying on dozens of options, you aren't the only one that leaves your closet in a mess after finally walking out the door.
Knowing how to put together outfits that are both sophisticated and trendy is a great skill, but you may not always be in the mood to rock your corporate wardrobe, especially on a weekend. Learning how to turn your favourite cocktail dress into casual attire can come in handy for events that aren't formal.
After browsing through the latest issues of Flare and Elle Canada magazine, we've put together a list of things you can consider to help you casually style a dress. We hope these tips will give a new edge to your wardrobe and help you feel incredibly chic!
Shoes can Make all the Difference
It's almost expected to pair a fancy dress with a set of fabulous heels, but turning your dresses into casual attire means searching for accessories that are worn on an everyday basis. Here are a few shoe styles that we recommend:
Sneakers:Tossing on a pair of plain sneakers can transform your evening attire into daytime attire. Stan Smiths and Gazelles are both popular styles that many fashion bloggers swear by. Not only does the minimalism work well with dress styles, but it also compliments other casual outfits, such as mom jeans.
Flats: Luckily, casual attire can often go hand-in-hand with comfortable attire. Flats are the perfect way to dress-down your outfit. We recommend picking out a pair that aren't too glamorous. Keep in mind that you'll probably get the most wear out of neutral colours.
Loafers:You may have seen the Gucci loafer trend that many women can't stop raving about. Thankfully, many other quality shoe stores have taken on the same style but at reasonable prices, such as Aldo and Call It Spring.
Slippers:It may sound strange to toss on a pair of slippers when going outside, but trust us, they're "in" right now.
Oxfords:Not only are oxfords super comfortable, but they are perfect for breezier weather. With a large variety of styles and colours, it's simple to find a pair that compliment the majority of your wardrobe.
Ankle Boots: If you're worried about exposing your toes during winter or fall, grab yourself a pair of ankle boots. Whether you decide on leather or suede, ankle boots will help dress-down your outfit while still making you look stylish.
Avoid Overpowering Accessories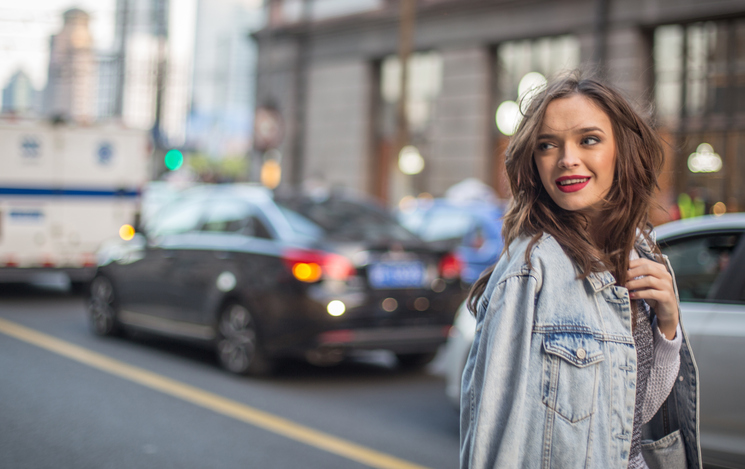 While you might be attached to your favourite shiny necklace and earrings, simplicity is key when it comes to dressing casually. Instead, here are a few accessories that will help your dress look more casual:
Mini Backpack: It's no secret that mini-backpacks were a huge trend last summer. From what we've seen on the runways, this trend is here to stay. Though mini backpacks aren't exactly the most practical, they are stylish and can usually fit a few basic items such as a wallet and sunglasses.
Sunglasses: If it's bright outside, grab your favourite pair of sunglasses and hook them onto the neckline of your dress.
Button-Up Shirt: Grab your favourite plaid button-up and tie it around your waist.
Baseball Cap: You don't have to be a baseball fan to rock this style! If you think a plain cap without a sports logo would better suit your dress styles, we recommend going for a black or navy one.
Denim Jacket: Don't own an oversized denim jacket? Check out a few thrift stores in your area. Wearing a denim jacket is an effortless way to look cool.
Repurpose your Clothing Items
Did you know that you can transform the entire look of your current dress by pairing it with things that you likely already have in your wardrobe? It may sound tricky, but we promise that it's not! Our favourite suggestion is to wear a graphic or plain t-shirt on top of your dress for a casual and edgy look. 
How we can help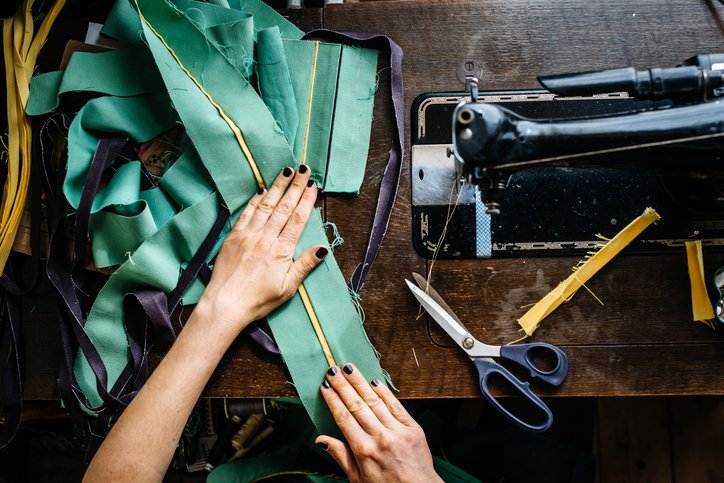 The perfect fitting dress can seem impossible to find off the rack. At Love Your Dress there's no reason to settle on an imperfect fit. We know how important it is to walk with confidence while also being comfortable.
Our experts always provide our clients with high-quality tailoring and alteration services. With over 30 years of experience, we are proud to be known as Ontario's largest tailor facility. You can trust your items will be in good hands with our state of the art equipment, affordable prices and outstanding industry skills.
Luckily, we offer a wide variety of dress cleaning and dress alteration services. From a simple summer dress to your wedding gown, we've got you covered!
Contact us today or get an online quote for our services.