We've all been there – you've dressed yourself to the nines for work, an evening out, or a big event, and somehow something spills or gets knocked onto your outfit. It's enough to ruin a good time, but you shouldn't let a stain get in the way of a memorable day or night!
In the event that you're stuck in the dress for the remainder of the day or night (perhaps the unfortunate incident occurred at a wedding or another long engagement), there are a few things you can do to mitigate the impact the stain will have on your garment, so you can get back to having fun.
Below, we've broken down the most common things you're likely to get on your dress during an event, and what you can use to stop the stain from spreading or from looking as bad on the day it happens. For full treatment, we always recommend you bring your dress into our workshop at Love Your Dress – we're highly experienced stain removal professionals who have had years of practice getting the toughest stains out of every kind of dress material, including (and especially) wedding dresses. Before you bring your dress into us though, you might have to do some at-home damage control. Read on for our best tips!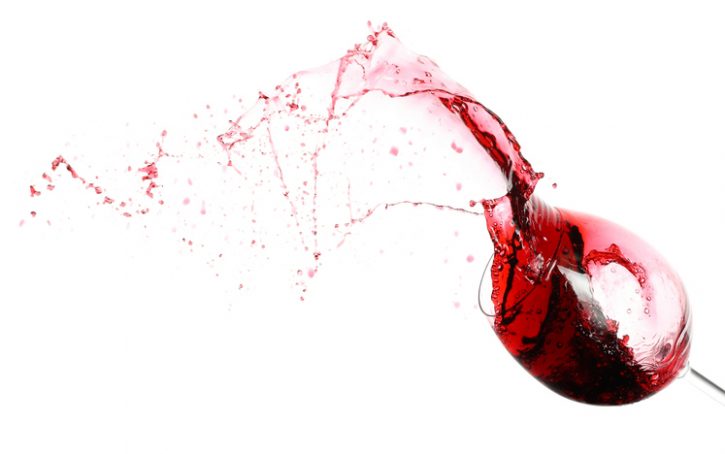 1.Drink Stains
Whether it be coffee, juice or wine, a drink stain is highly likely when you're rubbing elbows with fellow guests at an event. In the unfortunate circumstance that someone else's drink, or your own, ends up on your outfit, there are a few basic items you can seek out from wait staff or your host to do a quick bit of stain removal in the bathroom.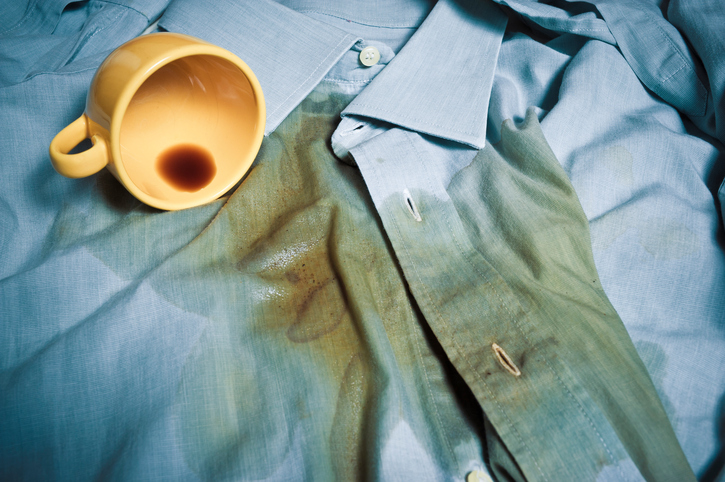 Coffee Stains

Cold water is generally regarded as the best thing for a coffee stain. If possible, run the stained part of your garment under the tap at the coldest possible setting. In between running it under the tap, press paper towel onto the stain to soak up the liquid, particularly the coffee that's been loosened by the water, and continue to run it under hot water as many times as you can.

Red Wine

Hot water is also recommended for red wine stains, but if you can get your hands on a salt shaker or a packet of salt, shake some out onto the stain after running it under hot water. Let the salt sit for a few minutes before soaking up the moisture with a towel or paper towel and repeat. Red wine is one of the toughest liquids to get out of a dress without professional cleaning, but the salt can help to lighten the stain in the meantime. If possible, you can also use dish soap or club soda in combination with the salt – see if your host or the venue you're in can provide!

Juice

This is one case in which dish soap works particularly well for stain removal. Blotting the stain with a towel that has dish soap on it can help to break up the juice and get it out of the fabric. Avoid rubbing motions so that the stain doesn't spread. In the event you can't get your hands on dish soap, try to see if white vinegar or lemon juice might be available, as these could do the trick.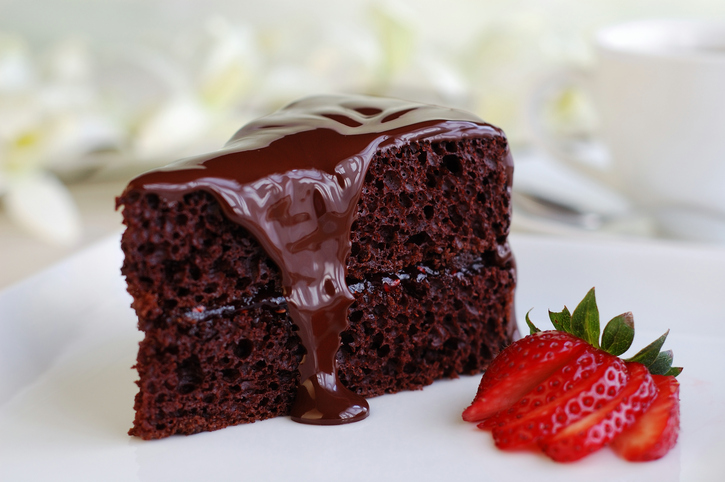 2.Food Stains
One misread of the distance between your fork and your mouth, and that delicious cake you were about to enjoy can end up on your dress. Some of the most frequent offenders of stain creation include desserts, which often have chocolate or berries. In the event of chocolate falling onto your dress, treat it the same way you would a juice stain, as noted above. Dish soap with hot water works well, but so does vinegar and lemon juice.
Berry-based dessert stains can also be treated with dish soap, but if you're able to combine the dish soap with hydrogen peroxide (see if your host or venue has a first aid kit), this should effectively remove these tough-to-treat stains or at least lighten them for the time you have to stay in your dress.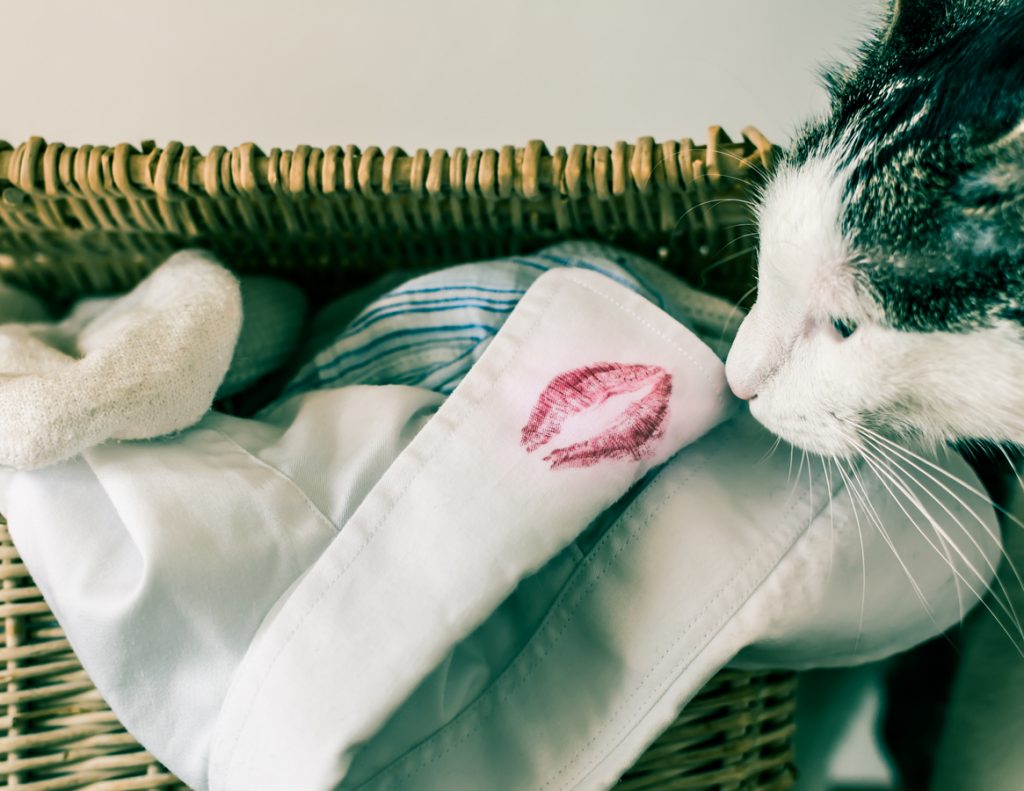 3.Makeup Stains
You might be in the midst of a beauty touch-up when one of these unfortunate stains occur. For the three most common types of makeup stains, we recommend the following:
Lipstick

As odd as it sounds, lip products with a bright colour often respond well to hairspray for stain removal. After spraying the stain, let it sit for ten minutes, and then blot using a damp cloth.

Foundation

Again, you'll want to see if your host or the venue has a first aid kit, this time with rubbing alcohol, to get out this kind of stain – you'll also want to use a blotting technique when applying it to the garment.

Nail Polish

The remedy for this one is something you can easily guess. If your garment can handle the application of nail polish remover, blot a little bit on the stain to loosen the polish from your dress. Before going all out though, try testing a small spot on hidden part of your dress to see how the fabric responds to the product so as to not ruin the area that's been stained.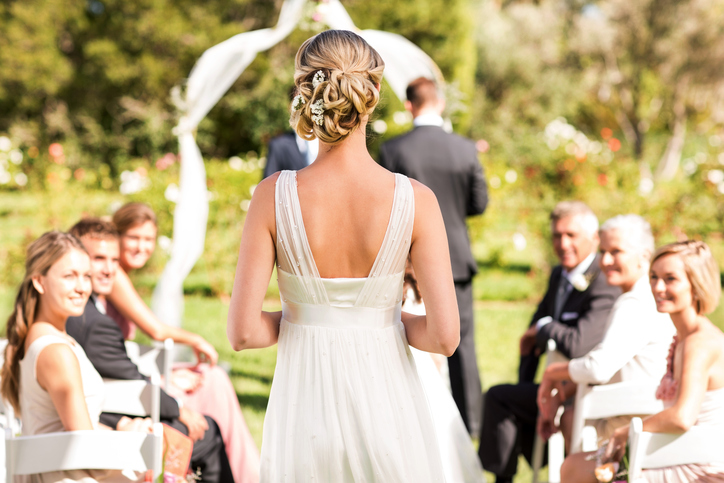 4.Grass or Dirt Stains
Grass and dirt are best treated by white vinegar and water, or a combination of the two with dish soap.
In the event that you're at a backyard barbeque, and it turns out what you thought was dirt might be something left behind by a pet.
Get In Touch
While the above remedies offer a good temporary solution for treating a stain, to really get your dress clean after a big event, we'd love to help! Reach out to Love Your Dress for more information.