The holidays are coming up which means it's an exciting time for dress shopping. There are a variety of events including family dinners, work parties, religious services and New Years Eve celebrations. This season is a fun time to experiment with what you wear. You can either go with a flashy piece and turn heads or dress to impress with an elegant look. Sparkles, glitter, jewel tones, funky embellishments and rich textures are all encouraged this time of year so don't be afraid to be bold. Here are the best dress styles for the upcoming holiday season: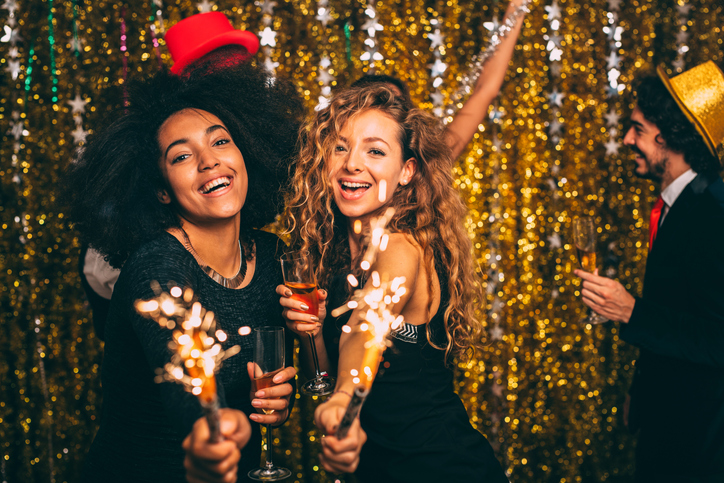 Sequins
A sequin dress is a great way to make a statement for a fancy event or a big night out. Since it's winter, you can choose a sequined long-sleeved dress for a little bit of extra warmth. Combine the long sleeves with a shorter hemline to show off your legs but keep them protected from the cold with tights. You can also do the opposite and choose a sleeveless sequined maxi dress to really make a statement. Pair it with a fur coat for a truly glamourous look. We recommend sequins in jewel tones like ruby or emerald for a festive look or black for a more refined look.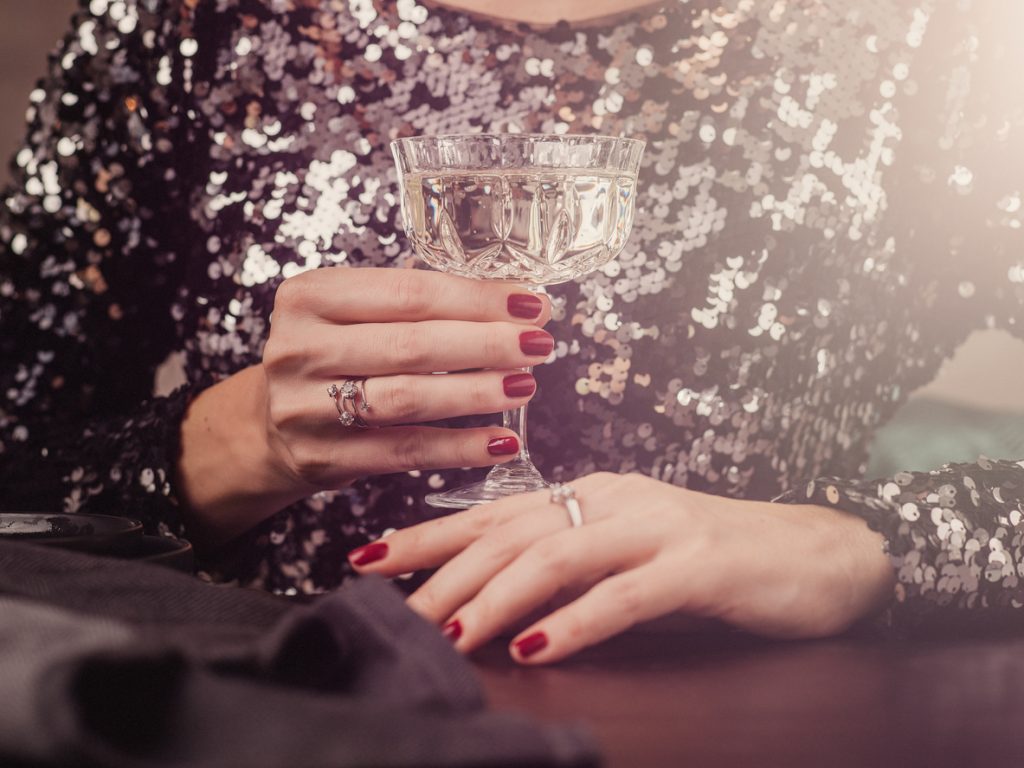 Velvet
Velvet holiday dresses are a nice textured option. The material is nice and thick so it'll keep you warm on a cooler night. Velvet is a great option for a classier occasion because you'll look fashionable while looking respectable. Go for darker shades like black, burgundy, navy or forest green to maintain the elegance of the garment.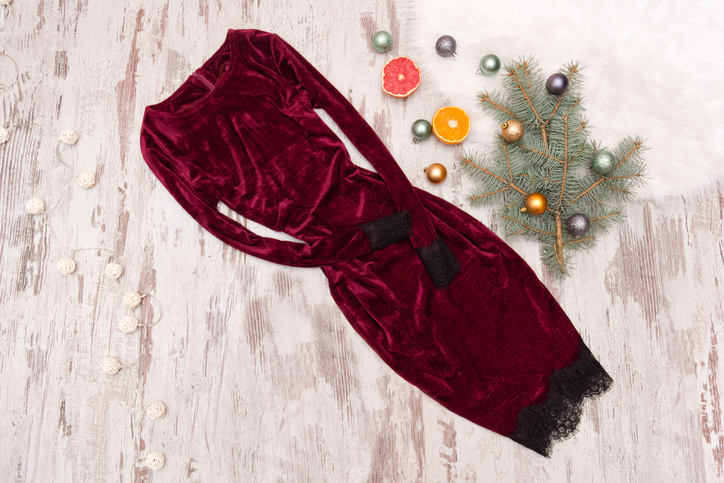 Jumpsuit
If you're not a massive fan of dresses, you can also go for jumpsuit. They're usually just as formal with the added comfort of pants and the convenience of pockets. Look for an option with a cinched waist for a form-flattering look. There is a wide variety of jumpsuits with long sleeves and even turtlenecks for colder nights.
Fringe
If you're a big fan of the vintage look, party dresses with fringe details are a major trend for this upcoming holiday season. Fringe adds a certain flair and fun to any garment. Fringe can either channel the 1920s with a shorter dress and beaded fringe or the 1970s with a longer dress with suede detailing and fringe. Search around the aisles of some thrift stores to find the perfect fringe dress for a one of a kind look. You're sure to be the best dressed at your holiday event.
Feather
Feathers are a big trend this holiday season. A dress that's top to bottom feathers is not necessarily the best option, instead we recommend looking for dresses with accents like shoulder straps or trim. It's a funky party option that will add an eye-catching twist to any holiday dress.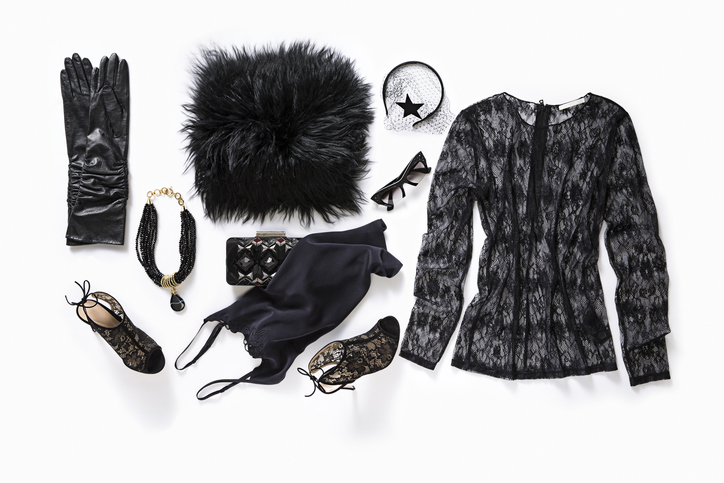 Faux fur
Like feathers, faux fur is another great addition to any holiday dress. It's a slightly more elegant option than feather. Fur accents are perfect for winter time as they provide extra coziness. If you can't find a holiday dress with faux fur accents like panelling or hemlines look for accessories like:
a clutch
gloves
coat
scarf
Satin
Satin is a classic fabric for the holiday season. It's effortlessly chic while not looking too formal. You could go for wrap dress with a long hem and long sleeves or a slip dress which is a more casual yet still an elegant option. Satin comes in a variety of styles both patterned and solid colour. The fabric doesn't necessarily have to be satin, silk or even polyester, work just as well. As long as it provides that lovely shiny texture, it's a gorgeous choice for a party dress.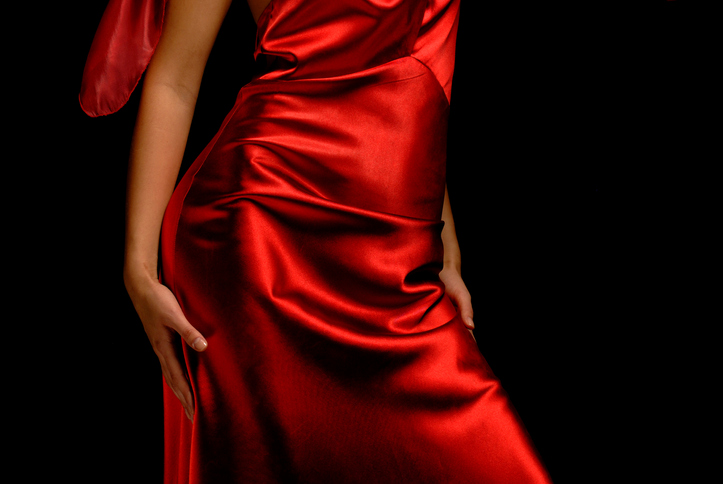 Pearls
For the ultimate glamourous holiday dress, pearls will absolutely make the best addition. Nothing says chic like a pearl necklace, earrings or appliques. For a high-class occasion, either throw on some pearl accessories or a black dress with pearl detailing and you'll look stunning.
At Love Your Dress, we provide professional party dress cleaning services. Don't be afraid to have as much fun as possible this holiday season. We can handle anything from a wine spill to a lipstick stain, we'll remove the most difficult dress stains. We also have talented tailors on staff who are able to provide repair, alteration and remodelling services to your party dress to ensure it's in tip top shape. Have an amazing holiday season this year without worrying about any repercussions on your dresses.