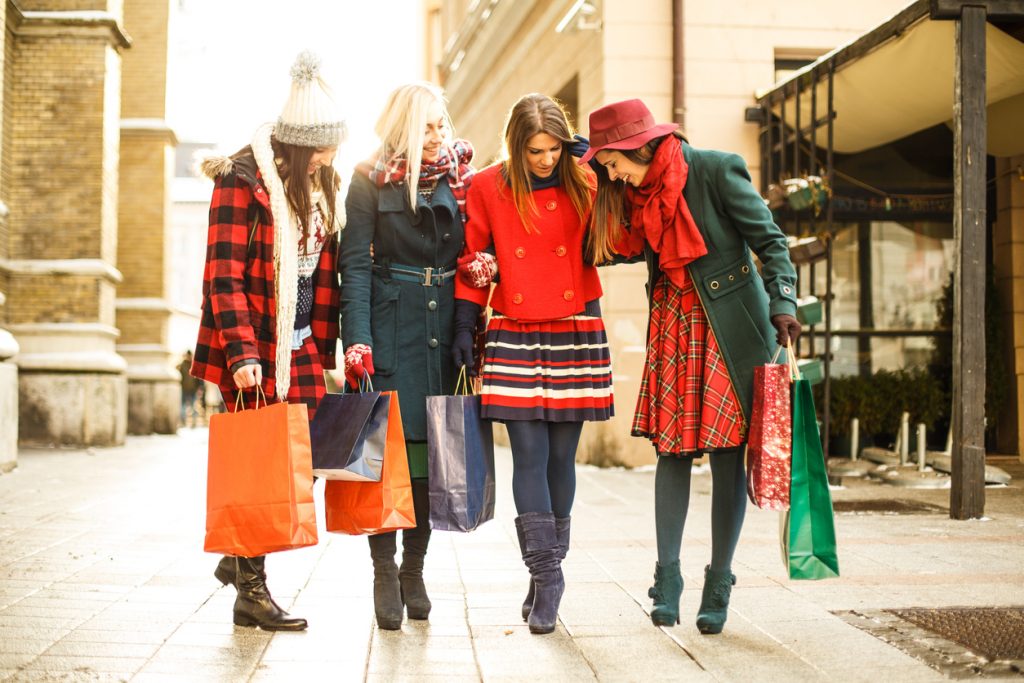 Dressing to impress during the winter season can be challenging. After bundling up for cold weather on a daily basis, we understand how tempting it can be to stay in bed in your coziest sweatpants. While you may consider swapping style for comfort during this season, we have an alternative.
We came up with a few items you can use to pair with dresses. The best part is that you can rock these looks throughout the winter without compromising on warmth!
Long Sleeve Turtlenecks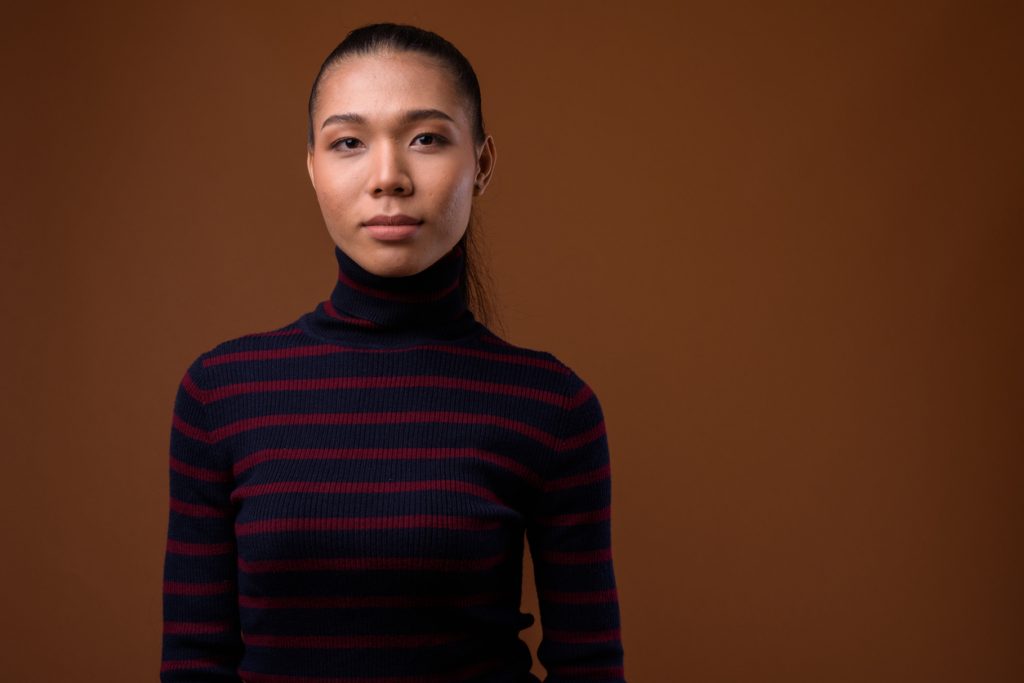 When the temperature dips close to 0, it can feel necessary to put all of your summer and fall clothes into storage until hibernation season is over. Though it may seem like your sleeveless tops and dresses can't be put to use when it's freezing outside, we love to make use of any clothing items, all year round.
Try wearing a long sleeve turtleneck under a plain sleeveless dress for a chic winter look. It'll keep you warm and put a twist on your winter wardrobe.
Sweater Dresses

A giant, fuzzy sweater is a common uniform for most people throughout colder months. Though sweaters are usually dressed down, we love when they're dressed up! If you have an event or function to go to and aren't willing to freeze on the way there, consider shopping for a sweater dress. While your legs won't be completely covered, you can pair a sweater dress with knee high boots or socks to ensure that you aren't shivering all night. Adding a few accessories can turn a simple, long sweater into appropriate evening attire.
Black Tights
A dress paired with plain black tights is a classic look. You can get a pair of black tights at almost any clothing store and they'll always match with anything in your wardrobe!
If you have a patterned or coloured dress that you're saving for warmer weather, consider tossing it on with black tights and a jacket this season.
Skirts Under Sweaters
Similar to sweater dresses, the skirt under sweater technique is extremely popular when it comes to winter fashion. If you have an upcoming night out, pick out your coziest sweater and pair it with a skirt. While denim might look odd in the snow, there are many other skirt styles that you can rock with a bulky sweater:
Black leather
Suede
Maxi silk
Not only will you be comfortable and fashionable, but if you throw on a pair of knee-high boots, you'll also be warm.
Black Leggings
If black tights aren't your thing, try going for black leggings. Whether they're nylon or leather, black leggings can be worn underneath a mid-length dress. If you'd prefer to wear your dress on its own, having leggings on while you're travelling can keep you warm enough to take them off once you arrive. Paired with a long wool coat, black leggings are a subtle and fashionable way to protect your legs from the cold.
Maxi Dress
Maxi dresses aren't only for sunshine! A plain long dress can be worn to any social gathering and can be dressed up or dressed down.
Faux Fur Accents
Fur everything has been on trend lately, and we think it goes perfectly with winter attire. Whether you opt for a fur vest or a full fur jacket, you will definitely have heads turning your way. You can toss on a fur overcoat with a turtleneck dress, a sweater dress or even a t-shirt dress. We recommend pairing fur accessories with a plain black dress and booties for a complete look. 
Blanket Scarf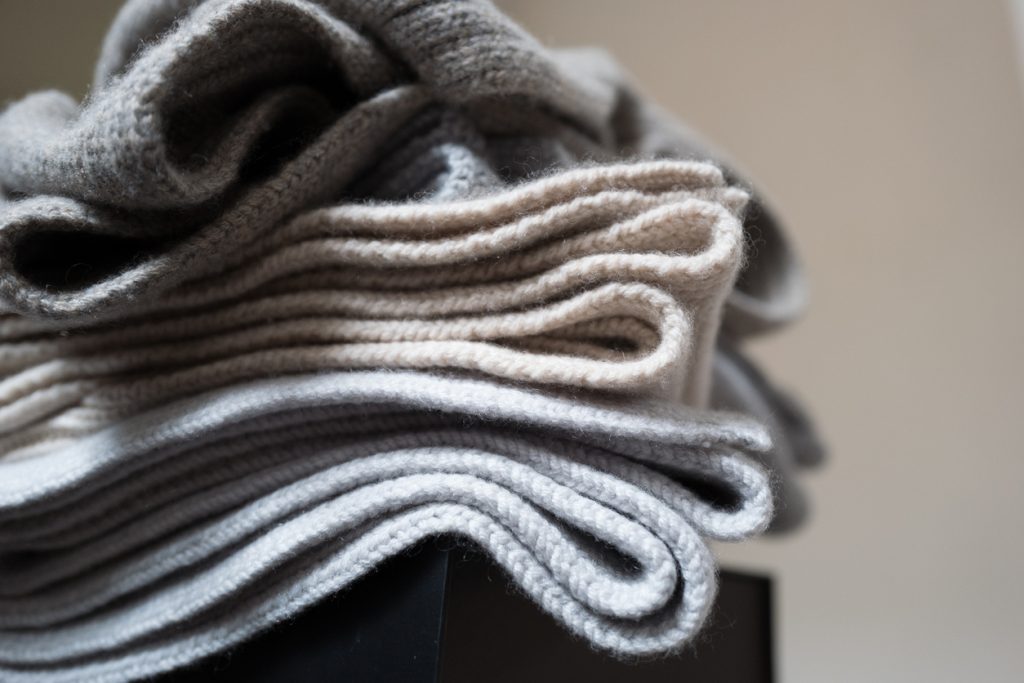 The trend of blanket scarves is still just as popular as it was a few years ago. If you don't own one, we recommend investing in one. Not only are they great for winter activities, but they also double as a shawl. You can wrap a blanket scarf around your arms on top of an evening dress.
How we can Help
Stumbling across the perfect fitting dress can often feel impossible. We never want our customers to settle for a size that's even a tad too big or small, which is why we created Love Your Dress. It's important to feel comfortable and confident in any dress you wear!
Our experts have over 30 years of experience under their belts. You can trust us to provide you with high-quality alteration, cleaning and tailoring services. Our exceptional industry skills, state of the art equipment and affordable prices are what make us Ontario's largest tailoring facility.
From a sweater dress to your wedding dress, we offer a variety of dress cleaning and dress alteration services.
Contact us today or get an online quote for our services.