Picking out the gown you're going to wear on your wedding day is one of the hardest decisions you'll ever have to make. There's a lot at stake when it comes to a wedding dress – you want to look the most beautiful you've ever looked, your friends and family will all be judging your outfit choices, and the photos you take will live on forever. The last thing you want is to pick a gown that ends up being too revealing and looking back on your big day with a sense of regret.
If you're due to say "I do" in the near future and want to avoid a fashion mishap, you've come to the right place. Here's everything you need to look out for when it comes to revealing wedding dresses.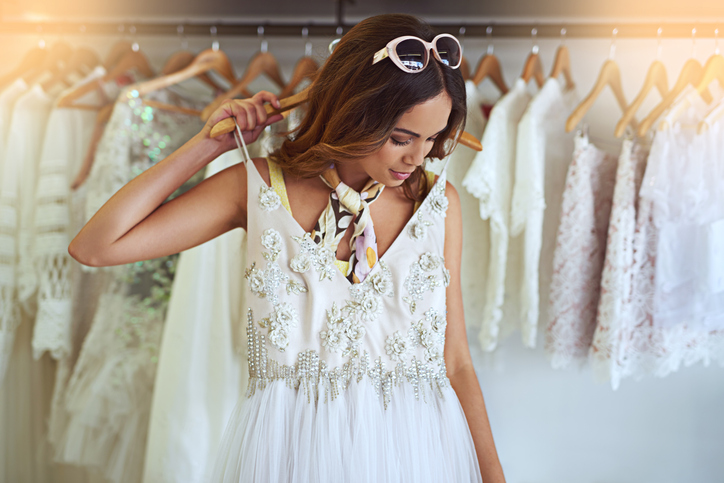 Sweetheart Necklines
Going for a sweetheart neckline of the sleeveless variety is probably the most common misstep that brides make. The sweetheart neckline is an all-time favourite among brides-to-be, and many are drawn to it because of its feminine and romantic feel. When done the right way, this cut closely hugs the contours of your bust and compliments it with its upper half of a heart shape. The defining dip in the sweetheart neckline shows a tad bit of cleavage, but just enough so that you still look classy and princess-like.
As flattering as this neckline is, it doesn't work for all brides, and those with bigger busts often end up with a dress that is too revealing. Fuller chested women are prone to having their bosoms spill over the top a sweetheart neckline. If you notice this type of cut just barely covers half of your chest or that you constantly have to pull up your bodice, this isn't the dress for you.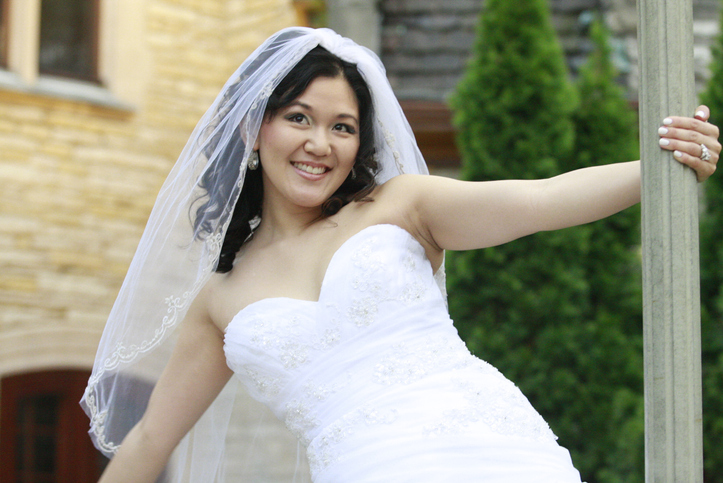 A Low-Cut, V-Neck Bodice
A deep plunging V-neck that comes close to hitting your bellybutton is a popular style nowadays. You've probably come across plenty of bridal magazines that show models rocking this silhouette, and it really does make them look stunning, sophisticated, and sexy all at the same time. Sadly, for us everyday folk, this style oftentimes doesn't come across with the same je ne sais quoi.
For a low-cut, V-neck bodice to work, you pretty much have to have a small to medium-sized chest. Women with heavy tops that try to go for this style all too often end up giving their guests an eyeful and having to adjust the positioning of their bodice all night. If your female friends and/or mother look shocked when you come out of the change room with a low-cut V-neck then take that as a sign it needs to be returned to the rack.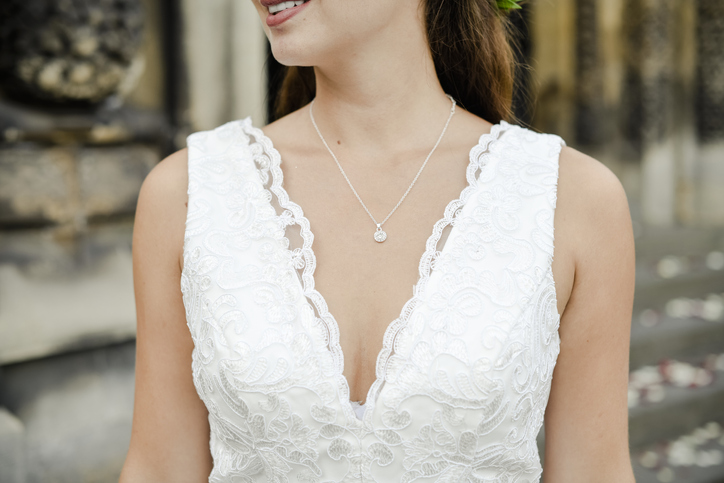 The Sheer Dress
Sheer dresses are yet another trending wedding dress style that has taken the fashion world by storm. They look absolutely stunning and ethereal when photographed, with the models' modesty being preserved with just mesh and some lace detailing. For daring brides that want to make a statement on their big day, the sheer dress is the perfect option. But not surprisingly, this dress can teeter between being a bold and chic choice or just simply being too revealing.
When it comes to sheer wedding dresses, there's only really one way to tell if it's too much – asking those around you. Get a second, third, and fourth opinion from the females in your life. Older women, in particular, will be brutally honest and have your best interest at heart since they probably have personal experience with wedding dress regret (just think about the styles that were around in the '90s)!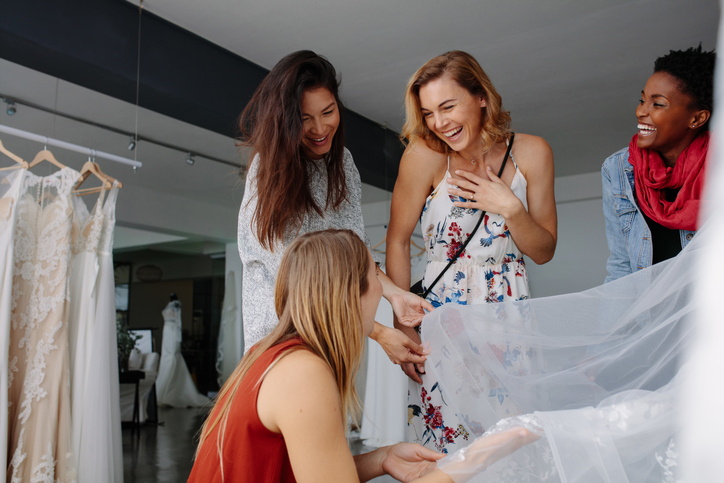 Armed with this knowledge, you'll be better able to navigate the complex world of bridal gowns and settle on a dress that suits you best! Once you have your dream dress in hand, you can get it altered to look even more flattering at Love Your Dress.
Love Your Dress has been providing professional and affordable wedding dress alterations to Torontonians for over 30 years and our staff consists of some of the most in-demand seamstresses in the city. Our professional dress repair, alteration & remodelling technicians have never met a dress they couldn't revitalize. Contact us today to get a free quote and make your dream dress a reality!