Summer weddings are great not only because you have a superb choice of flowers but also because you can celebrate long into the evening! Unfortunately, most brides don't get the chance to enjoy much of their summer wedding with the craziness and super anxiety of the preparations and fatigue that comes with it as soon as the dust settles, at some point after the reception. But, the truth is that living the perfect wedding is not a dream that involves spending endless hours on the phone arranging things. It all has to do with proper planning and, of course, knowing what you want! From budgeting and timing to breaking in your shoes, here are some handy tips you could keep in mind, coming straight from the mouths of wedding planning experts and couples that have been in your shoes not such a long time ago!
1. Don't Rush it
It is very common for brides to act impulsively. It makes sense considering all the excitement and intense emotions involved. Undeniably, getting engaged is a wonderful thing but better not jump in with both feet right after and start putting down deposits before you and your significant other think through the logistics of what is required to make your most beautiful day a really memorable one. Wouldn't it be much better if you let it all sink in for a short while before you start with the wedding preparations?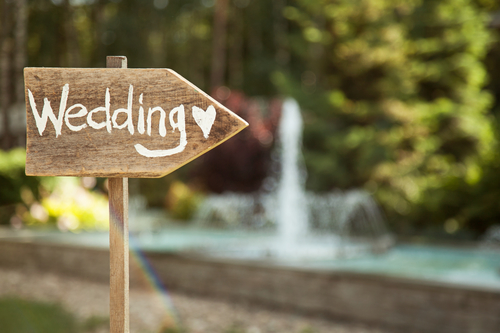 2. Decide on the Kind of Wedding you Want
Knowing exactly the kind of wedding you want is key as you can easily plan things around it. For example, if you are sure you want a beach wedding (lovely idea for the summer months), then choosing the décor, colors, flowers and other details will all start to fall into place as if by magic!
3. Prioritize
All of us tend to confuse our wants with our needs. Brides are no exception. So, it's a good idea to separate those two and make two lists. One with the items you absolutely have to have; things that you know will help to make that day special, such as an expert wedding photographer. The other will be a list of the things that are the next in line, right after you are done writing off your needs (i.e. elaborate centerpieces).
4. Know your Budget
Everything should be well-organized so that you don't spend a single dime on something you and your other half do not see eye to eye. So, first, make sure you have both worked out your budget very thoroughly before you book a service or make a purchase. For example, chances are you will fall in love with a venue and want to book it right away. Try to resist temptation and reconsider. Will booking that venue mean that you will have to cut down on everything else, including the things you have listed as necessary? If the answer is yes, then better choose something else.
5. Cut corners, but be careful!
It is also incredibly easy to start saving money from all the wrong places. Yes, your uncle Bob may volunteer to take your wedding pictures and your aunt Suzie makes great pies, but can you count on their work? Why stress yourself so much and not hire well-qualified, experienced (and professional), licensed vendors? You only get married once, after all!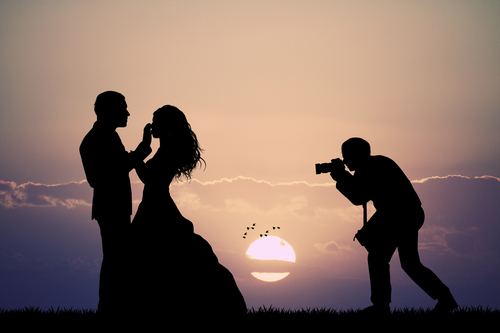 6. Know What you Want and Don't Move a Bit!
Think things through and then make a decision and stick to it. Going back and forth and rethinking your decision over and over again will drive you crazy. Sometimes, it's not easy. But, once you have made up your mind about something, cross it off your list and move on to the next thing that needs your attention.
And, remember: Always go for what you really want. You will hear many people making suggestions that you won't fancy enough. There is no reason to go with the flow. You can politely accept their ideas as interesting and go on with what you have in mind.
7. Have one Goal at a Time
The best thing you can do for yourself is to make a list of the things that need to be taken care of and tackle one item on that list at a time. Some things will take a month; others will take an hour but keeping your mind focused on doing one thing at a time will save you from feeling overwhelmed. So, better leave multitasking for the office hours!
8. Avoid Doing Everything on Your Own (no matter how tempting)
Try not to be carried away by the enthusiasm of the occasion and do everything on your own. Planning a wedding takes a couple of hundred hours so trying to do as many things as you can on your own to save money or just for the fun of it will exhaust you. And, you do need to glow on your wedding day, don't you? So get lots of help from a wedding planner or family and friends and enjoy every moment of the process before the I Dos!
9. Hire a Wedding Planner!
You may be an excellent planner at heart and know how to keep things well under control. But, letting a professional keep an eye on things on the big day is the best anxiety reliever you could ask for. Having to deal with things that just pop up out of nowhere on your wedding day is just a huge stress so why have to go through this if you can avoid it!
10

. Don't Forget the Due Dates
Scheduling RSVP returns at least 15 days before the final-payment due dates is important so you know exactly how many guests are finally coming to the wedding and adjust those numbers before the due date of the payment.
Speaking of dates, try to give every vendor a timeline of the day about a week before the wedding, rather than leave this to chance.
11. Break in your Wedding Shoes!
This is perhaps the most overlooked piece of advice wedding planners give to brides (and not only!). Think about it. You will be on your feet for at least 6 hours in a pair of brand new shoes that will probably give you blisters. Taking every precaution to be comfortable on your wedding day is precious. Besides, having everyone dancing barefoot after a few dances takes away the romance of the moment!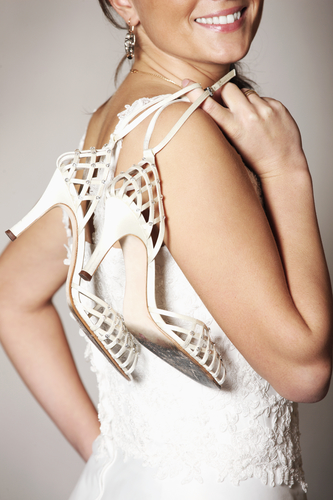 12. Have a Break!
Taking a break when things get too stressful and tough is more than necessary. If you feel overwhelmed, walk away for as much time as you feel you need to decompress and release some tension. Overloading yourself (or the groom-to-be) can also affect your relationships with others. Sometimes, all it takes is some time with your sweetheart or a nice stroll along the beach or a place with lots of green. The wedding planning won't go anywhere. You can continue with it when you get back.
1

3. Personalize
Using family recipes for the menu, decorating the tables with flowers from a friend's garden or any other personal touch are some of the things that can make a wedding memorable. The care and thought you put into all these details will fascinate your guests and give them something to talk about for a really long time. And, the best part of it all is that you don't have to spend a fortune to make an eye-catching touch. Something simple, something you found at the local dollar store may be all you need to make your wedding stand out!
At the end of the day, all that matters is to be able to savor the moment.
So, if the shade of the napkins is not exactly what you wanted, choose to be in the moment, enjoy the people that have come to celebrate your special day with you, and have a blast!
The day goes by quickly and, being there emotionally and physically is the best thing you can do for yourself, your other half, and your loved ones.