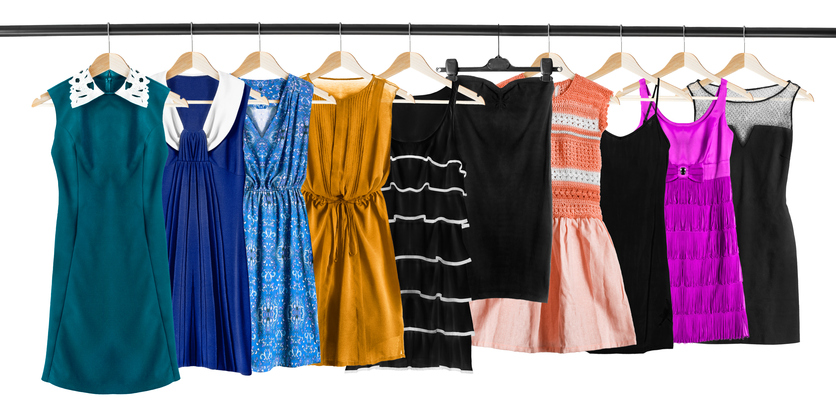 With warm weather on the way, it can be tempting to head out to the stores and splurge on new items for spring. You don't always have to buy something new, though, to freshen up your wardrobe for a new season.
If you take a look in your closet, you might find some items that seem unwearable on a regular basis – in particular, you might have a bridesmaid dress that seems too fancy for daywear, or a cocktail dress that fits into the same category. Common elements that separate fancier dresses from your daytime wardrobe include a lack of straps, glitzy elements like sequins or metallic thread, and the type of fabric – tulle, satin, and silk are generally reserved for evening wear. However, with the right items paired with your dress, there are many potential ways to get more daytime wear out of your frocks – including at the office.
At Love Your Dress, we're all about making the items you already own more wearable, and ensuring they fit your style. Our work includes repurposing garments you might not wear as often as you'd like, for whatever reason, and transforming them into pieces you reach for time and again.
Below, we've gathered some ideas and formulas for repurposing the dresses sitting at the back of your closet for your everyday work wardrobe, using accessories and basic pieces you likely already own. If your dress is just a few degrees removed from these ideas (perhaps it has a bit too much tulle, isn't your favourite length, or has too many appliques), get in touch with us! There's always a change that can be made to a dress to make it more wearable for your day-to-day wardrobe.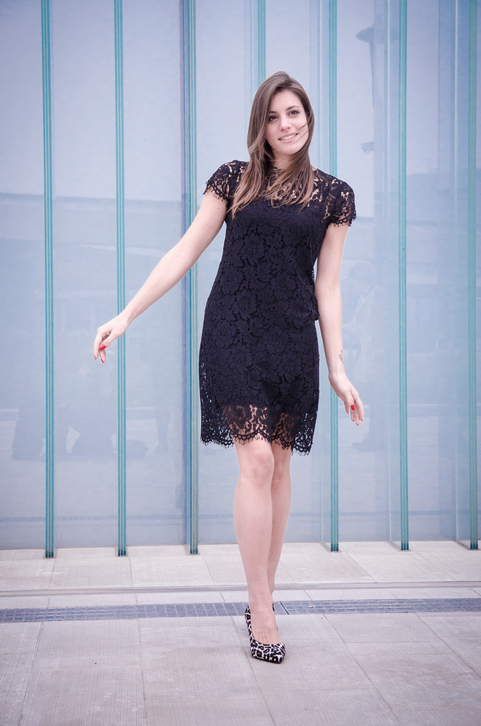 Repurposing a Fancier Dress for the Office
Searching online for ways to dress down a cocktail dress for day wear will turn up dozens of articles on transitioning your fancier dress into a piece that can be worn during the daytime, and not necessarily to a fancy event.
Here are some of our favourite formulas for reimaging outfits with a cocktail dress as the base: 
1.Dress + Blazer + Flats
In earlier decades it was acceptable for a woman to simply throw a shawl over her cocktail dress as a cover-up. Instead of a pashmina, today's women are looking for more stylish alternatives to pair with their evening dresses, and one of them happens to be an everyday workwear staple.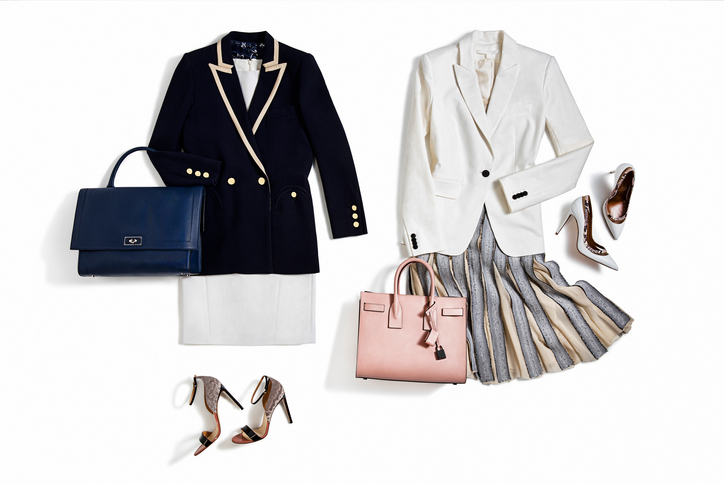 The resulting look can be worn just as easily at your day job by swapping in workwear accessories.
A structured, work-appropriate blazer, layered over a cocktail dress, creates a new and unexpected take on office wear, without being distracting. Grounding the look with a simple pair of ballet flats or flat pointed-toe shoes places the look firmly in the realm of daywear while still being office-appropriate. Add in your go-to work bag, and you can head out the door. You likely already have all of these pieces in your wardrobe, so try out this formula:

2.Dress + Button-Down Shirt
This idea is a particularly good answer to the question of what to do with a strapless cocktail dress, or a body-conforming dress after the party (or wedding) is over. Brides are now gaining accolades online for repurposing their wedding dresses, and the same can be said for cocktail dresses. One way to achieve this is by layering.
It may sound unconventional, but layering an evening dress with a shirt that would normally belong in your daytime work wardrobe has been popping up on both style blogs and celebrities alike (Olivia Palermo made quite a splash with this evening look).
Adding a button-down shirt can bring an otherwise flirtatious dress back down to earth, and with the right accessories you can make a statement without being over the top in your office environment.
 Try this formula: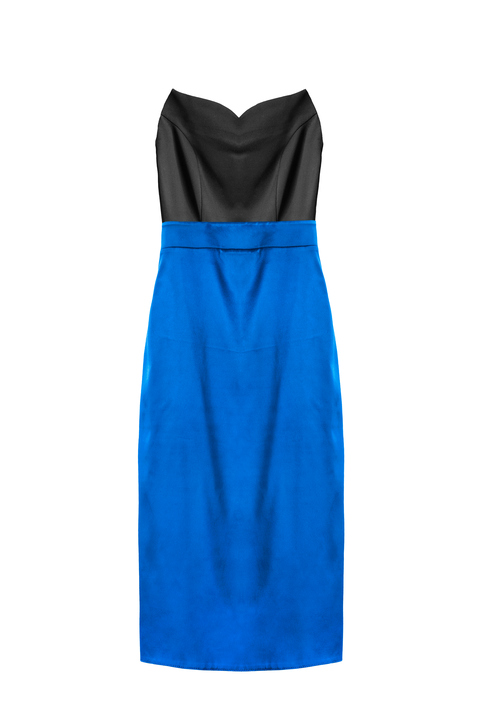 OR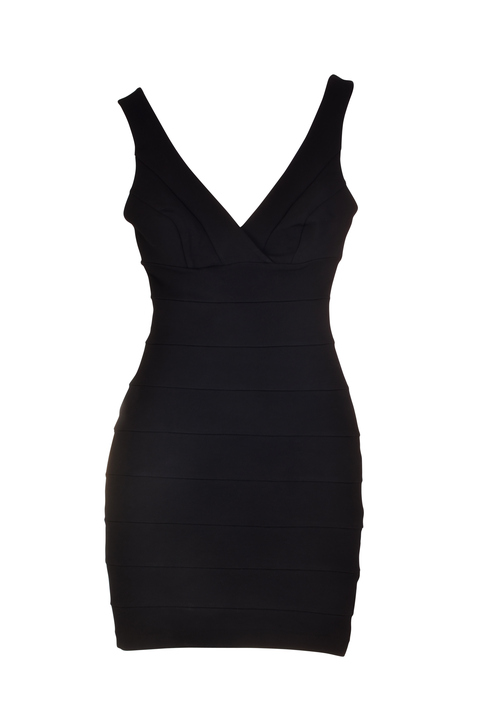 3.Dress + Robe Coat
There's a finite amount of time in Canada when we can comfortably wear a light coat or jacket as outerwear without being too hot or cold. The spring season delivers some of this covetable weather to us, and with it has come a new crop of trendy coat and jacket styles that can be worn to work or on the weekends.
One of our favourites is the robe coat, particularly in a light, flowy material. Paired with a cocktail dress, it matches the base garment in terms of dress code, while still having enough in common with daywear to make it office appropriate. Pairing a light coat with a dress is a perfect transitional look for spring, as it can take you through the many different temperatures you might encounter on a typical day.
With a longer coat, you might want to maintain your height with a heel, but perhaps not the stiletto or strappy sandal you might have worn with your cocktail dress in the evening. Instead, we'd suggest the trending mule style of heel for spring, paired with a simple, minimalist bag.
Get In Touch
We hope the outfit formulas suggested above have given you plenty of inspiration for your spring wardrobe.
If you've got a dress hanging unloved in your closet that might get more wear with a few changes, contact Love Your Dress! Our seamstresses will be happy to work with you one-on-one to provide customized service and give you the altered dress of your dreams. Time to say goodbye to those bridesmaid dresses hanging untouched at the back of your closet.
Happy Spring!