Summer is in full swing, and it's the perfect season to have an outdoor wedding.
Outdoor weddings are a scenic and beautiful way to celebrate love. They provide plenty of space and the perfect backdrop and lighting for photos. Celebrating your big day outdoors is simply the best way to make the most of the pleasant weather while it's still here.
Another benefit of having an outdoor wedding is that you get a lot more dress options to pick from when the weather is nice! Here are nine wedding gown styles that you can rock at your outdoor wedding.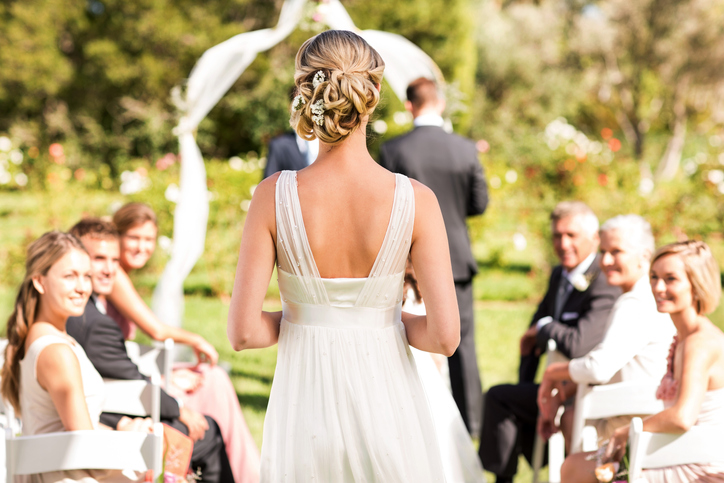 The Cap-Sleeve Gown
A cap-sleeve wedding dress can beautifully frame a bride's shoulders while also keeping her cool. Lace cap sleeves look particularly elegant when adorned on a bride, and they have an ethereal feel to them. Pair your cap-sleeved gown with a flower in your hair to up the level of feminine romance.
The Knee-Length Sleeveless Dress
Outdoor summer weddings are pretty much the only occasion you can wear a knee-length sleeveless wedding dress to, so why not take advantage of the occasion? This fun and flirty style is super comfortable to wear and the perfect option if you want a more casual look. If your legs are your best asset, that's all the more reason to pick this wedding dress style!
The Strapless Gown
A strapless gown is a popular option for outdoor weddings, and there's a good reason why. They are unrestrictive and an excellent way for you to show off your décolleté. If you opt to wear this flattering dress style, you also don't have to worry about pit stains being a problem!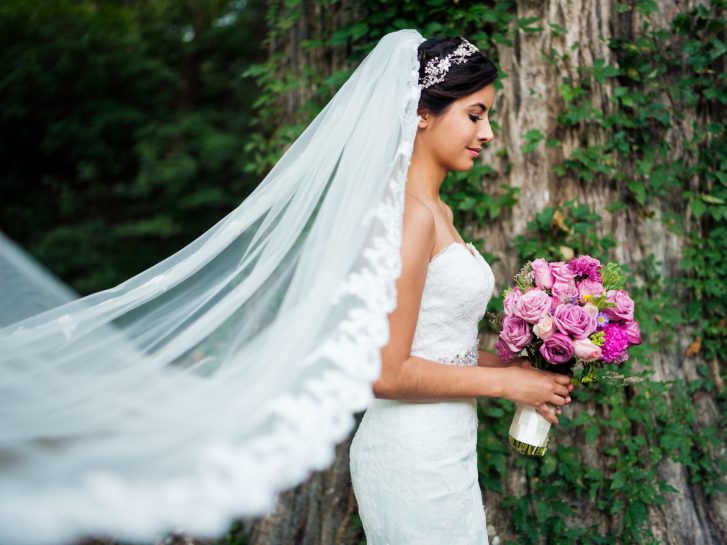 The Backless Gown
Backless wedding gowns are super stylish and on-trend at the moment. They are also the perfect combination of sexy and classy. If you're set on wearing a long-sleeve gown to your wedding but still want to keep cool, you'll get the best of both worlds with this unique feature!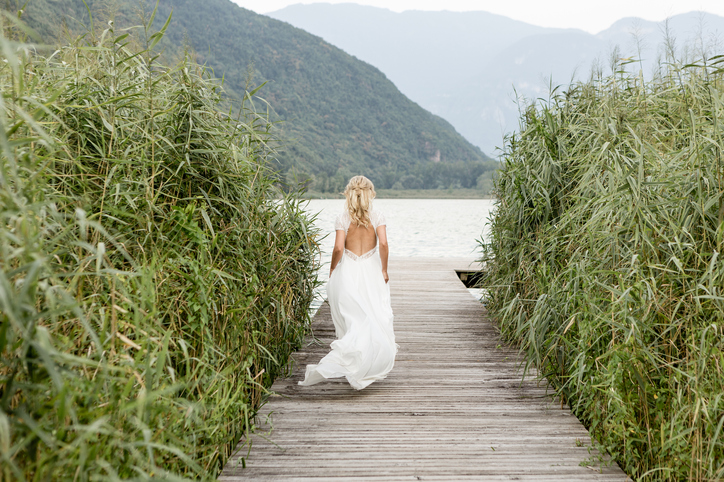 The Butterfly Sleeve Gown
A lightweight butterfly sleeve gown will have you looking graceful and feeling breezy on your big day. This flowing, large sleeve is a great way to make a statement and flaunt your personal style. Top off this look with a flower crown and for a fabulous boho-chic wedding look.
The Off-the-Shoulder Gown
Embrace your inner Belle from Beauty and the Beast and sport an off-the-shoulder number at your wedding this summer! This romantic and classic wedding gown is also very functional, and you won't have to worry about it falling down during your wedding. Opt for a floaty short sleeve for your off-the-shoulder gown to ensure you stay comfortable during the ceremony.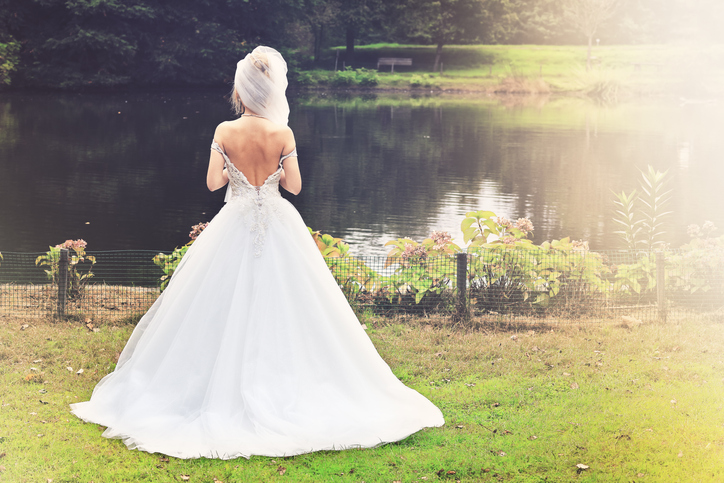 The Spaghetti Strap Gown
Nothing says summer quite like spaghetti straps, and luckily they look just as good on wedding gowns as they do on our shirts. If you're on the search for a dress that's a little more slip-resistant than a strapless gown, spaghetti straps are the way to go. An added bonus is that you'll still stay cool in this style dress since the straps are spaghetti-like (hence the name)!
The Halter Gown
Balance out your silhouette and showcase your toned arms by wearing a halter gown to your wedding. Halter necklines are flattering for petite women with broader shoulders as well as for hourglass-shaped bodies. They are also a popular style for summer since the material tends to steer clear of your underarm area.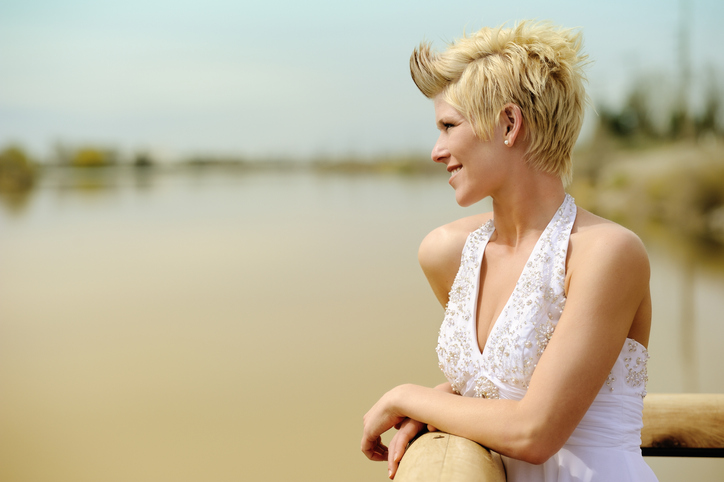 The Cowl-Neck Gown
Step up your fashion game at your summer wedding and wear this distinctive gown style. Cowl-necks have a low scoop and plenty of material in the front, which means you can air out while still staying covered up. This elegant neckline is also very flattering for small chested women as it enhances the appearance of your chest.
Whether you want to go for a more classic look or take a risk and stand out at your summer wedding, you can rest easy knowing you have plenty of options to pick from. And if your dress gets a little dirty on the day of, don't worry – Love Your Dress has got you covered!
Love Your Dress is Canada's largest dress cleaning facility and Ontario's premier dress cleaner. Our experienced dress cleaning and dress alterations experts have been treating wedding dresses for over 25 years. Contact us today to get a free quote on our wedding dress cleaning and repair services.