As a bride, your wedding day is an incredibly important day where all eyes will be on you. Don't let what you're wearing under your wedding dress distract from your beautiful gown, hair and makeup. It's essential to ensure the underwear you wear on your special day doesn't bunch up or feel uncomfortable. Do you need shapewear? A bustier? A corset? Can you get away with just wearing your regular everyday bra and panties? The solution comes down to what your dress looks like and how it fits. Here is a guide on what to wear under your wedding dress.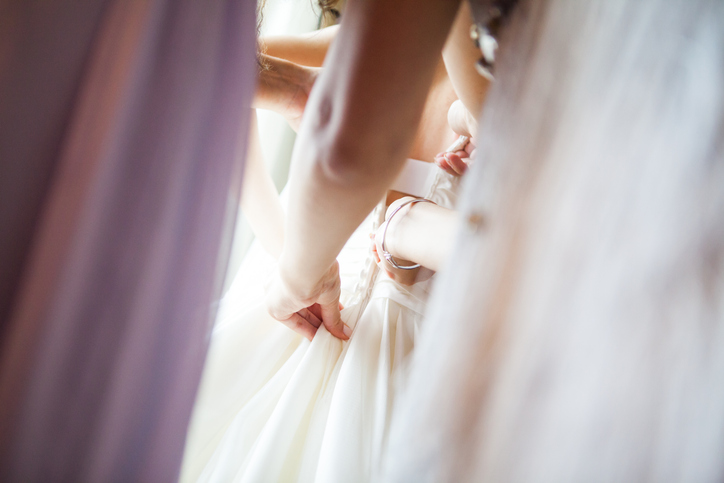 Your Undergarments Depend on Your Gown
Every woman has a different opinion on shapewear. Some women love the way it sucks in their stomachs and thighs and gives the illusion of a slimmer figure. Other women equate shapewear with medieval torture devices and refuse to wear them. If you're in the second group, you may have to make a sacrifice on your wedding day. Shapewear provides an incredible foundation for underneath your clothes. This base is especially necessary underneath form-fitting wedding dresses. If your ceremony is taking place in a church or another religious temple, it's crucial to ensure cover all of your body parts with full coverage undergarments. The last thing you want to do on your wedding day is to offend any of the conservative members of your family or your spouse's family!
The Right Undergarments for Each Wedding Dress
Strapless:
The answer to what to wear underneath a strapless wedding dress is quite obvious – a strapless bra! Make sure it is supportive and includes some non-slip material around the underwire, so you do not have to pull it up every five minutes. We additionally recommend a strapless corset bra if you'd like to accentuate your waist and create a smooth finish underneath your wedding dress.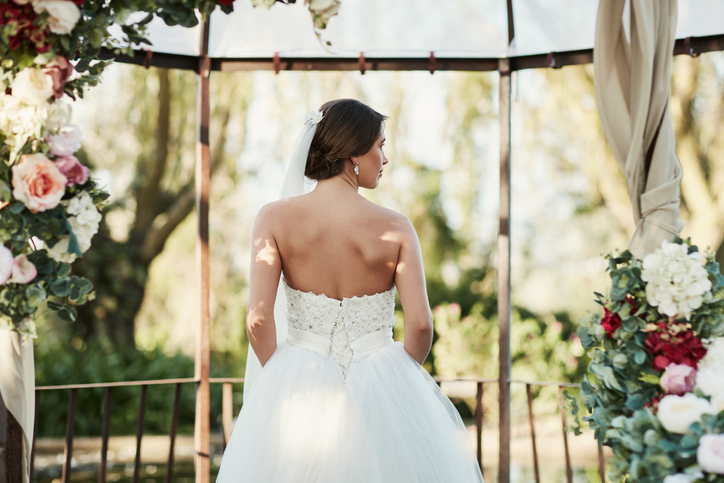 Form-Fitting:
If your wedding dress is tight against your body, we recommend shapewear. The kind of shapewear will depend on where the wedding dress is tight against your body. If it's snug around your waist, find a pair of high waisted shapewear briefs. If it's snug near your hip and thighs, find shapewear that starts at your waist and goes down to your knees. Make sure the seams of your shapewear can not be seen from underneath your dress.
Plunging Neckline:
For a dress with a deep v in the front, look for a bra or corset intended to be worn with low necklines. Ensure your breasts are still supported in the cups as there will be no support in the center of the bra.
Backless:
Pair a wedding dress that has no back with an extremely adhesive "sticky bra." When you're going with this option, go for the best. If you purchase a cheap sticky bra, it may start to slip and slide when you sweat. This will lead to an embarrassing moment and will likely ruin your special day.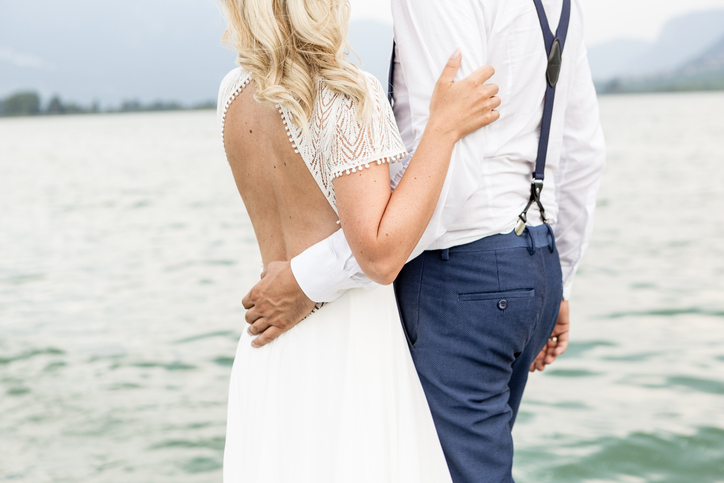 Fit-and-Flare:
For a curve-hugging fit-and-flare wedding dress, look for shapewear that boosts your bottom and hips. You may even consider purchasing shapewear shorts with padding to enhance your natural shape.
Ball Gown:
If your wedding dress is in a ball gown style and has a full skirt, look for a slip with hoop or crinoline for extra support. If you have a talented wedding dress seamstress, ask them to sew cups into your dress. By incorporating some breast support into your dress, you won't have to worry about finding the right bra.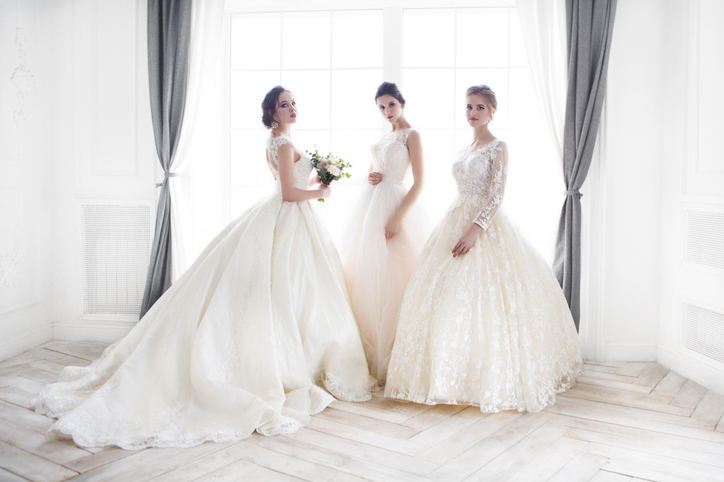 Get Professional Help
At Love Your Dress, we recommend getting fitted at a respectable lingerie store. Once you do this, you'll know your body's exact measurements, and you'll be able to shop for your undergarments with ease. Additionally, if you have any dress alterations, repairs and re-modelling appointments, bring the undergarments you plan to wear. That way, the tailors can work around what you're wearing underneath and ensure everything is covered correctly. The most important thing to remember when looking for what to wear under your wedding dress is how secure the garment is and how it fits. You should feel confident it won't lead to any wardrobe malfunctions, and the last thing you want to be thinking about on your wedding day if whether or not everyone can see your underwear!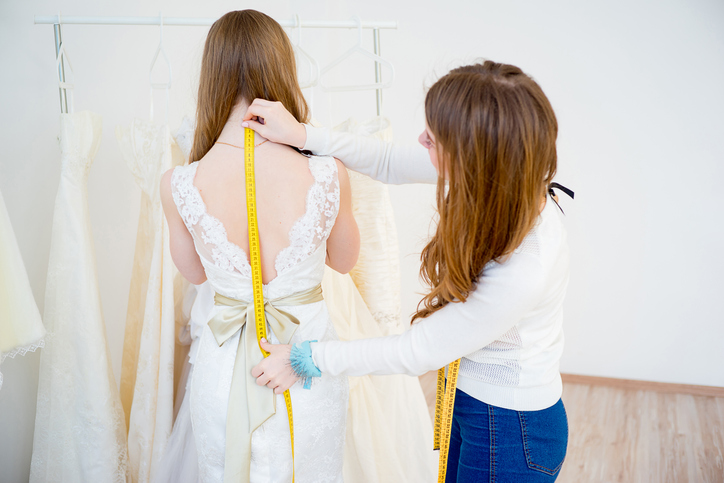 Love Your Dress
The experienced tailors at Love Your Dress have been providing wedding dress cleaning, wedding dress preservation and wedding dress alteration services for over 30 years. We are experts at repairing seams, tears, beads, buttons, hems and more! Get an online quote for a dress cleaning, alterations and preservation price request or contact us today and see for yourself how much we Love Your Dress!