In the realm of romance, there's nothing more powerful than a wedding day. From the adoration shared between both family and lovers to the delectable food, to, of course, the stunning wedding dress ­– cementing your bond in holy matrimony is one of the closest things to pure bliss that a human can feel. Planning a wedding can be a time of immense delight and excitement. From picking the prettiest flowers, to the loveliest live band, and did we mention the dress? There's nothing that stirs up quite the amount of hope than planning a wedding. While we think the bride's dress is the detail that holds the highest importance in any wedding, there is a close second ­–location. One of the most important parts of the wedding puzzle is cementing the perfect location for it to take place. Across our beautiful nation, there are a wide variety of gorgeous, lush, vibrant places to see. For those with an adventurous spirit, having a destination wedding can be the cherry on top of the best day of your life! With Canada being the vast landscape that it is, you could pretty much blindfold yourself and throw a dart at the map to decide which scenic location you want to say your vows. However, if you'd like to learn more about some of the top wedding destinations in our beautiful country- you've come to the right place!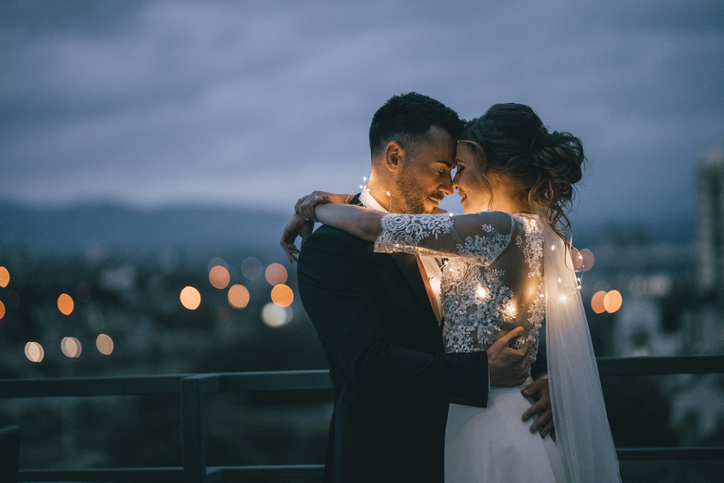 Fogo Island Inn
Floating in the Atlantic just off the coast of nautical Newfoundland, the Fogo Island Inn is by far one of our country's best-kept secrets and perfect wedding destinations! With traditional Newfoundland cuisine served in the inn's award-winning dining room, to the remarkable views of the sea, a wedding here is perfect for those who feel most at home by the ocean. Plus – Fogo Island is just remote enough to make your ceremony feel like the Maritimes' best-kept secret!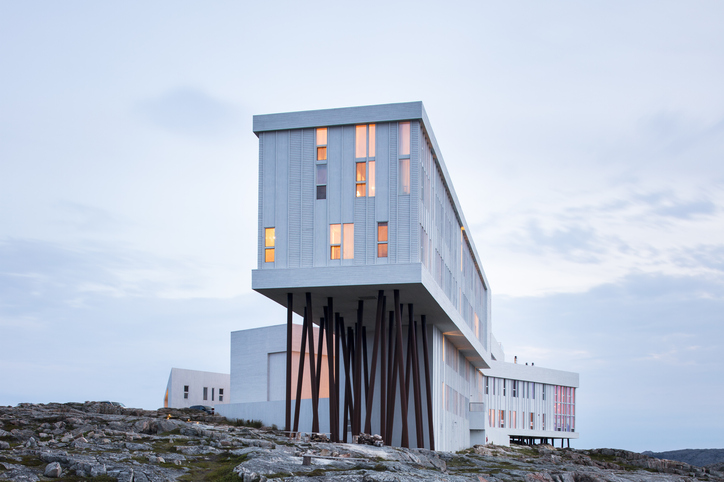 Hotel de Glace
Brace yourselves, because this venue is truly one of a kind! At the Hotel de Glace, you can get married in a larger than life snow vault decorated with crystalline ice sculptures and dazzling décor. If you want to feel like a princess on your wedding day, this is the place. You can ride up to your nuptials in a horse-drawn carriage, and toast ice cider to your love in handmade ice flutes! Talk about a winter wonderland!
Fairmont Chateau Lake Louise
Picture this, you're holding hands with the one you love saying I do whilst surrounded by the picturesque Rockies, turquoise waters, and truly magnificent glaciers. The Fairmont Castle at Lake Louise can make this vision become a reality for you! You'll have a choice between saying your vows in the ballroom, the terrace, or even lakeside! Furthermore, if you're pining for a snow-capped winter wedding, you can even ask the world-renowned hotel to provide ice sculptures as decor! Cheers to romance in the Rockies!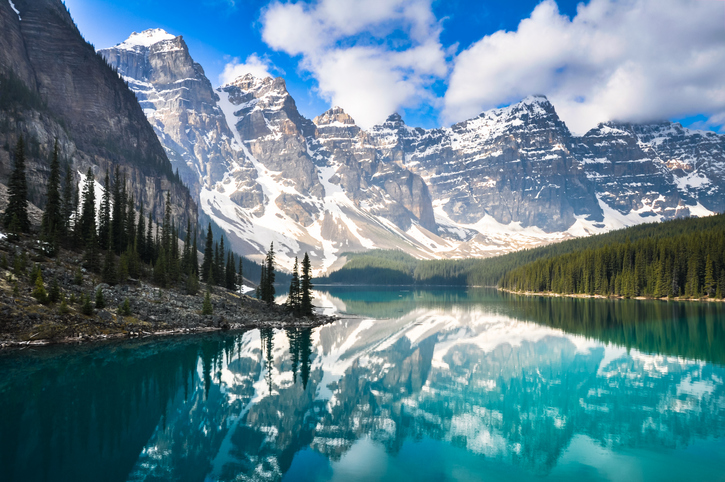 Nita Lake Lodge
For all those Pacific Northwest lovers, the Nita Lake Lodge is your one-stop "shop" for the perfect coastal wedding! Located in the heart of Whistler, the Nita Lake Lodge offers couples the opportunity to have their wedding blessed by those natural mountain views that British Columbia is so well known for! With reception location options ranging from the dining room, train station, ballroom, or even library, you're sure to have a day as special as your love when you get married at this Whistler wonder!
People from all over the world are choosing to host a destination wedding in beautiful British Columbia! With ample choices between ocean front, mountain view, ocean view, and mountain top venues you will have no shortage of inspiring backdrops. DreamGroup Weddings + Events works with couples from all around the world in planning their weddings throughout Whistler, Vancouver, Victoria, Kelowna, and surrounding areas.
Dalvay by the Sea
Experience the history of Prince Edward Island at Dalvay by the Sea! The elegant wedding venue exists on a celebrated site graced by the charming landscape of P.E.I.! This venue couldn't be better for you if you'd like to keep your guests on their toes in excitement. Why you ask? Well, have you ever heard of a wedding where the guests participated in a murder mystery or a lobster bake on the beach? At Dalvay by the Sea, you want it, you got it!

Why Love your Dress
While we do believe in the undeniable power of the perfect wedding location, as we mentioned before, there's no detail quite as important as the wedding dress. At Love your Dress, we are Canada's largest dress-cleaning facility offering wedding dress cleaning, wedding dress preservation, and many more dress cleaning related services. We offer free pickup & delivery on orders over $75 all across Southern Ontario and offer a free online quote for those interested in learning more about what our affordable services may cost.
Contact us today to learn more about how we can make sure your wedding gown is in tip top shape before your fabulous destination wedding!