So, yes, the most exciting time of the year for us Canadians (and not only!) is here! With the Winter Carnival in all its glory already, many of you are probably planning to spend some time in wonderful Quebec this weekend and enjoy all the things one can do with snow and winter, which we all love, of course, in Canada. From fab snow slides and sculptures to exciting shows, sleigh rides, and ice skating (La Place d' Youville in central Vieux-Québec is a must-visit ice rink, by the way), there is more than enough to please all tastes. What could be even better is to be able to make your appearances in one of the largest winter festivals ever, turn heads! How can you do that without having to endure freezing fingers or running noses from the Canadian cold? Here are some tips to dress well and make the most out of winter fun; always in style!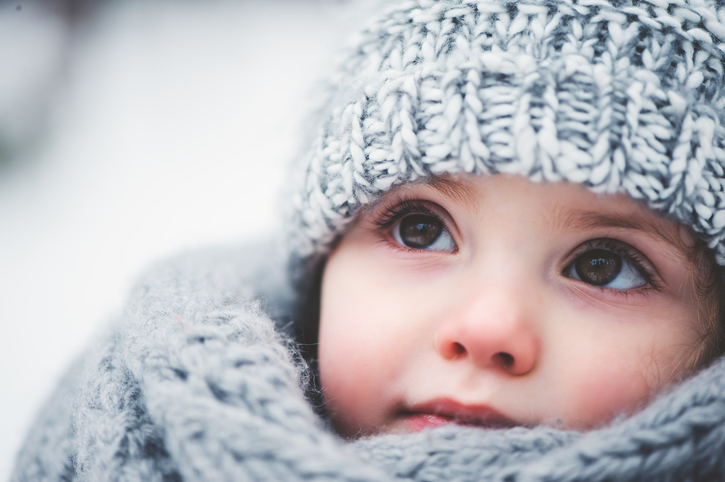 1. Embrace Layering
It is no big secret that the more layers of clothing you add, the warmer you stay. The layered look has been a huge trend for the last 5 years, and things show that it will earn a place in the pantheon of classic styles. However, the key is to know how to layer clothes as it is much more than just throwing on whatever seems thick enough to keep you warm and crossing your fingers that you have done your best. Layering requires sensible dressing. The three principles of layering are: start by protecting your skin, (with a basic layer), follow up with a layer of insulation, and end with a protective layer that will keep you warm when the wind makes staying outside challenging. Of course, you can consider additional layers if it is very cold.
A factor that affects just how many layers you need is what you have planned to do while at the Carnival. Will you be spending much time waiting in line for an outdoor event or be super active? In the first case, make sure you have both protective and insulation layers, especially if it is windy. But, if you feel unpleasantly warm, just remove a layer.
We will talk some more about layering in our next post coming soon, where we will reveal secrets to layer like a pro and not only keep your body warm but also impress with your style, so stick around!
2. Introducing the Toque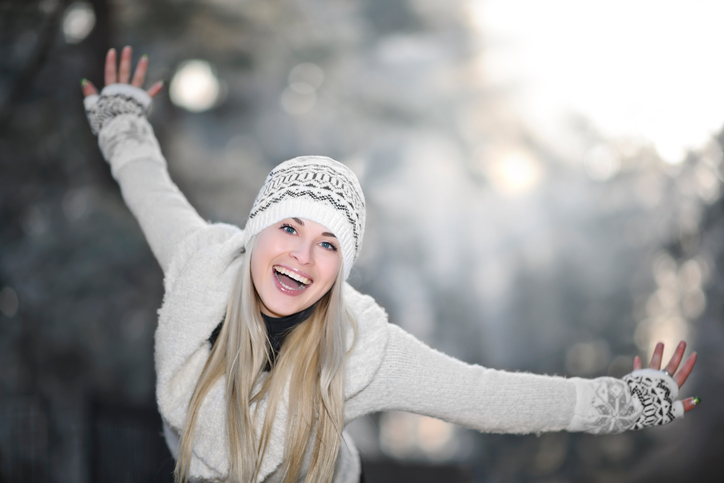 So Canadian and cool, toques are super practical for cold weather and can enhance your look. Even if the temps are not all that low, you can still get a bit chilly so having a toque in your armory is a smart move. And, with the amazing plethora or styles, colours, and patterns (i.e. see jägermeister pieces), you will definitely be spoilt for choice. For way below zero temps and windy weather, make sure you use a balaclava that also protects your ears and face. For the fashion-forward ladies out there, felted wool hats (handcrafted or not) combine both function and fashion beautifully. They help keep the heat in while preventing humidity from affecting the sinuses.
3. Keep Hands Dry & Warm with Gloves
Planning to show off your skills in outdoor skating or remember your childhood years and make snow angels or play snowball fights? Keep your hands warm and dry with some really good gloves. From knitted mittens with fancy fur details on the wrist and cuffed gloves to cartoon-featuring gloves and elbow-long, wool, knitted pieces, the choice is yours. Our advice? Use liners to keep your fingers warm and an outer shell to keep them dry. As for those with extra-cold hands that need something more than a pair of gloves to keep them warm, reusable hand warmers can take the edge off when you start feeling your fingers numb from the cold. Once their effect is over, simply boil them for a few minutes until they turn to solid again and reuse.
Tip of the Tip: After you are done with your winter endeavours for the day, a handful of hot chestnuts will give your fingers many reasons to be thankful for!
4.

Wear the Right Pants
Many people come to the Quebec Carnival in unlined jeans that they layer with wool or knitted pieces. Although they may look as if they have come out of a fashion magazine (feel-good knitwear, head-to-tow matching sets, and sweater-dressing are all excellent alternatives to the boring bobbled jumpers), most complain about chilling knees, especially when it's windy. For that reason, we suggest you swap jeans with insulated pants.
If you feel okay with wearing long underwear as your base layer (i.e. SmartWool pieces), slipping your pants over warm, long underwear will give you ultimate protection against the cold and dropping temperatures.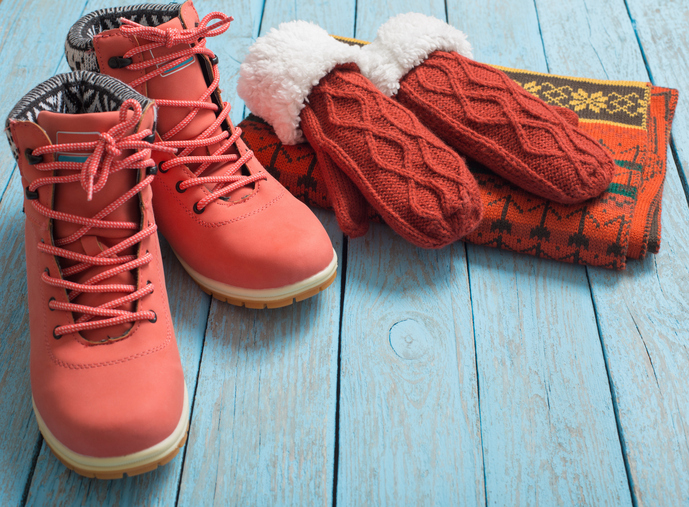 5. Cozy & Warm Canadian-Weather-Appropriate Jacket
The first on the list of stylish outwear is the jacket. Prefer pieces lined with geese feathers. Parkas and thinner wool jackets are also okay, as long as you layer them with something more wind- and wet-proof (i.e. a boarding jacket). Just remember that your jacket alone cannot keep you warm in the harsh Canadian weather; it is just another layer of the many you need to add to feel nice in below zero temperatures.
6. Footwear
Wearing waterproof, lined boots is a must. Depending on the region you are visiting, you may need to pack a pair of neoprene boots too, to keep your feet dry and warm if a lot of slushiness in the snow is required. Any type of running shoe is a huge no. The trick to making sure your feet won't get cold is to try to wiggle them when you are wearing your boots. If they feel overstuffed with your thick, wool socks and are unable to move, you won't feel warm enough throughout the day.
Also, reserve some space in your luggage for an extra pair of outdoor boots. Nighttime fun in Quebec during the Carnival is not to be missed. You can't enjoy the experience provided by the many bars and restaurants if you dress like an onion, right? Wear lighter clothes and have some night fun. And, if you get a bit cold, there is always an indoor area that serves hot chocolate and coffee or a Beaver Tail to warm up!
7. Ice Cleats to Stop Sliding & Slipping!
Unless you are a natural, walking on ice or snow comes with a set of risks. The good news is that cleats will add traction as you walk and help you move along the sidewalk without slipping on packed ice or snow. Place them on the bottom of your boots (they can fold to fit in your purse, so they don't take up much space really), and enjoy the snow without fear of slipping.
Whether you will be enjoying your hot chocolate by the canal, watching one of the zillion shows during the Carnival or other winter festivals taking place all over Canada, exploring the evening bar scene or playing in the snow, one thing is for sure; you will have loads of fun. And, now that you know how to be the style queen too, get out there and impress the crowds while doing so!