Before you take your dress to the nearest dry cleaners, take a second and have a read! Did you know that many clothes, such as solid color, cotton sweaters can be washed at home using Woolite or a baby shampoo (i.e. Johnson's) in cool water? You only need to make sure you roll them in a towel to get rid of excess water before you let them air dry, laid out on a new towel. A smart way to tell whether you can wash your favorite dresses yourself is to wet a cotton swab and dab it under the armpit or any other unseen area of the garment. If you notice color coming off the cotton swab, play it safe and bring it to the cleaners to be sure.
Today, we'll be sharing some helpful dress cleaning and maintenance tips to help prolong the time before you have to clean your dress.
1. Use Under

a

rm Dress Shields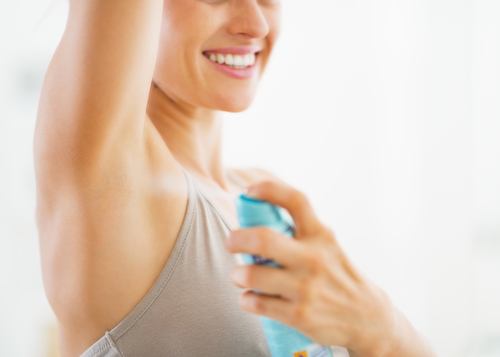 Antiperspirant deodorant build-up on the area just under your arm has a caustic effect on the fabrics. To protect your dress from it, use underarm dress shields. There are two kinds to choose from. One that can be removed and washed as often as you please and then reinserted when you want to wear the dress again and one that is completely disposable after every use. Decidedly, every protection you can provide here is much better than no protection at all.
Note: Most dress fabrics allow hand washing of the area under the arm with a mild detergent, so you don't need to wash the whole dress. You only need to pre-test the detergent you will be using in an unseen area. Soak a cotton swab with it and dab the affected area. If nothing occurs (i.e. discoloration, color transfer, etc.) within the next few hours, you are good to go.
Tip: If you love Febreeze, you can certainly spray on the inside of the dress. Do not spray directly on the fabric, though, especially if satin. It may cause spotting. To freshen the underarm area, you could also use vodka, which, by the way, will help keep the area from getting too smelly.
2. Wear a Spaghetti-Strap or Leotard T-Shirt
Not only is it super trendy right now, but it's also an excellent way to keep the sweat from your body off the dress as much as possible. Pick a beautiful monochrome spaghetti strap t-shirt or leotard under your dress and feel good about making an excellent move towards protecting your investment!
3. Keep a clothes' brush handy
A good quality clothes brush is a valuable tool that will help you add an extra protective measure in your attempt to keep your dress cleaner for longer periods of time! So, every time you undress, brush off the dust on the back of your precious asset to keep it looking fresh.
4. Air Dry Properly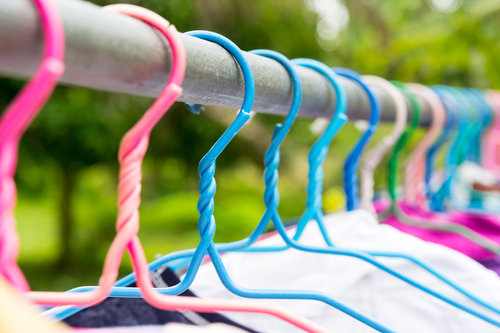 Air-drying and storing (below) are two important factors that play a critical role in prolonging the life of any piece of clothing, from your wedding gown to your summer, beach dress. Let the garment air dry in your closet. Just make sure it's not crowded. Alternatively, you could hang the dress in a well-ventilated air or any other place where the air can circulate freely around it, such as your porch or backyard (provided you live in an area not heavily infested with traffic). Some experts suggest you let the dress air-dry for several days before you store it. However, just a few hours in the sunshine are more than enough to get the job done.
5. Store the Dress Correctly
The biggest secret to maintain a dress' great looks for long is to store it flat, ensuring you cover it with a light cloth sheet. Avoid plastic bags because they retain the wetness and odors in the fabric and grow the perfect environment for odor-causing bacteria to strive. Plus, they contain polyethalene, which breaks down once exposed to light and causes ugly discoloration on clothes.
A nice place to store your dresses is under the bed, where it's away from direct sunlight that fades fabrics, and mold. Of course, this applies to the dresses you don't wear often and want to preserve, such as your wedding gown, prom dress, etc. In this case, choose an experienced wedding dress preservation specialist, who will store the gown in a special pH-neutral, acid-free chamber or special box for you. For the ones you wear almost every day, there is no need to get into all that trouble!
6. Handle Colognes and Hairspray with Care
If you spray hairspray or cologne directly on dark colored fabrics, chances are they will discolor. So, when you want to use these items, better cover up your dress with a shirt or towel to keep the spray off. If, despite all that precaution, you still ended up with a stained dress, immediately address the stain by hand washing the garment with Woolite detergent (always following directions on the bottle) and some warm water (no need to dunk the whole dress; just the area that needs your attention, such as the sleeves and bodice). Rinse meticulously.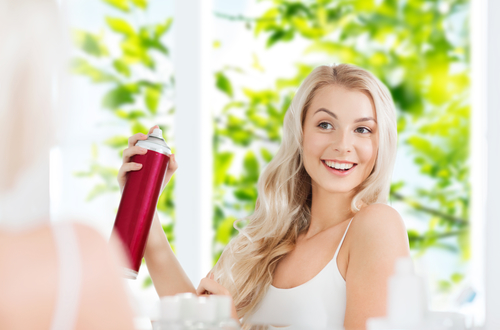 7. Treat Stains Straight Away
Once your dress is stained, you need to treat the issue the soonest possible, before the stain sets into the fabric. If you are outside the home, put a stain remover on the affected area and hand wash as soon as you can. If it's difficult for you to go laundry or to the cleaners for another week or so, pre-treat the stain with a product such as Shout Wipes or any other stain remover, avoiding applying it directly on the stain.
Now, if we are talking about your wedding dress, rush it to the cleaners without attempting any DIY cleaning. Only then will you be sure it will be properly cleaned and preserved. If the drycleaner has to restore the gown back to its original condition after a stain was poorly treated or has been left to set in and cause damage, it will not only cost you more money, but you also play with fire. Some botched wedding dresses are, sometimes, incredibly difficult to restore.
Tip: A clever way to prevent yellowing is to clean your clothes before storing them! This is because unnoticed stains will oxidize and set in for good, making it next to impossible to remove when you need to wear the dress again.