For a smart and sleek figure, many women cast their votes for shift dresses, which are must-have pieces this season (and every season, to be frank), given that they can work pretty well with an impressively broad range of other garments. The result? Stylish, on-trend appearances, from day to night. Plus, they are life-saving choices for practically any occasion, from a summer wedding to a night out with friends. Thanks to their distinct design that whittles in at the waist, creating an ultra-feminine hourglass silhouette, they are the ultimate dresses for the times you want to turn heads with your appearance.
All you need to do is decide the style you want to go for. Do you fancy the safe bet of a timeless classic or will you go for the statement style? Without a doubt, there is a whole host of variations on the shift dress, from dresses with lace panels to beautiful floral prints, which makes it easier for you to find the one that speaks to your heart and becomes the perfect alternative to the classic LBD. With that in mind, here are some pointers you might find handy!
8 F

actors to Consider When Buying a Shift Dress
To avoid looking frumpy, given the fact that a shift dress lacks detailed shaping and comes with a generous cut, there are some things to consider when about to pick one.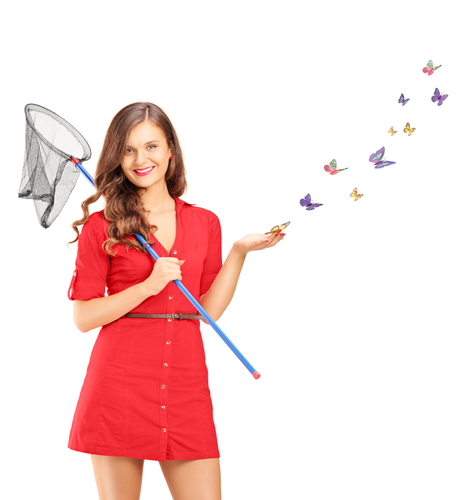 Choose:
1. A Contemporary, Figure-Enhancing Design – Shift dresses are usually simple, sleeveless, and unadorned. They are either plain or feature empire waists or A-line skirts. However, you may find ones with pockets and darts placed in key parts of the garment, such as aside from the bust, often give the dress a more flattering shape while drawing attention away from the midsection, skimming the curves, and giving an almost flawless silhouette.
2. A Cut that Flatters the Midsection – If your midsection is a pain area, choosing a shift dress that doesn't cling to your curves will solve the problem. Stay away from fabrics like, jersey, silk, and cotton that tend to draw all eyes to problem areas you would like concealed, such as your tummy. That said, you can always wear Spanx or other shapewear and instantly improve your figure if your heart belongs to a silk shift dress!
3. A-Line Shift Dresses if you Have a Fuller Bust – Women with a large bust can downplay that part of their body (if it makes them feel self-conscious, of course) by considering A-line cuts (the wider skirt will balance the heavier bust) and vertical or diagonal darts that will help add shaping. Embellishments, horizontal seams, and pockets placed along the bust line will deliver the exact opposite result. So, unless you want some extra decolletage-focused attention, it's better to avoid them.
Note: A-line shift dresses also flatter women with fuller thighs and hips. In their case, the traditional straight cut of a shift dress might highlight the wider lower section. Ideally, it should hit the knee or sit no more than ½ an inch above it. Shorter hemlines will probably be unflattering.
4. Added Details to Create a More Curvaceous Figure – Women that lack curves can find shift dresses with added ruching, pleats, and details particularly figure-shaping. They skim the body and help create the illusion of curves, especially if they are made from a soft fabric that drapes well.
5. A Neckline that Flatters your Body Type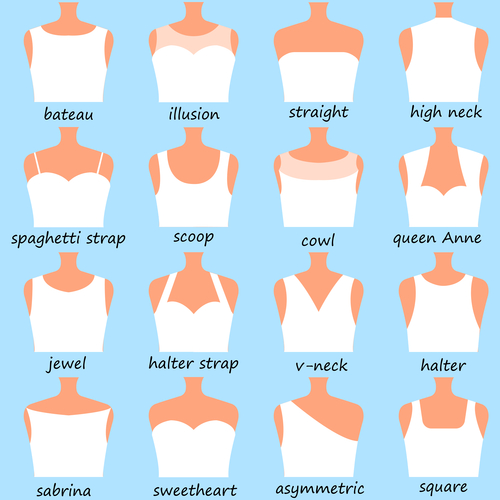 There are many different types of necklines (see image above), each designed to help eliminate the negative features and create an overall flattering silhouette. However, the 5 most common ones are as follows.
Consider a Crew neckline (jewel as seen in the image), which is a round, close-fitting neckline, to elongate your torso, make your face appear rounder, and accentuate the bust.
A V-shaped neckline, on the other hand, lengthens the neck and creates the illusion of wider (wide V) or narrower shoulders (narrow V). The collarbones are highlighted, and a large bust is beautifully counterbalanced.
A neckline with dips that reveal some extra skin on the upper chest (Scoop neckline) delivers results similar to those of a V-neckline and fits all body types. However, you should better avoid it if your shoulders are broad.
A square-shaped neckline is perfect if you want to add breadth to your torso. Wear it with an updo to balance the collar's horizontal line.
The boat or bateau neckline runs from one shoulder to the other and has no deep dips. It helps show off the collarbones, make your face look rounder and the shoulders broader while highlighting the bust. It also elongates the upper body, and if you wear your hair up, it will also make your neck look longer, too.
6. Dark Colors and Bold Hem or Neckline to Hide a Tummy
The right color and pattern also help accentuate your best features. So, if you want to draw attention away from your midsection, opt for dark colors and detailed necklines or hems. For top heavy women, picking a shift dress with a touch of color at the hem will distract the eyes from the body part you want to hide. Vertical lines will help conceal full hips and thighs, and dark block colors (i.e. blues, grays, and, of course, black) will make the dress look more formal and work-appropriate.
7. The Right Accessories
Depending on the occasion, you can use a belt to define your waist and highlight your beautiful hourglass figure. Women with a slim silhouette can also benefit from a belt, too. Just play with belts of various thicknesses to find the look you fancy the most.
A pair of heels or a pearl necklace will give your look a classic touch while sandals, a wooden bangle or a statement bracelet are ideal accessories for a summery look. You may easily turn your shift dress into officewear if you only add a blazer and wear heels. For an evening appearance with your shift dress, lose the blazer and add an elegant necklace. As for the colder months, a pair of boots or booties, tights, and a leather jacket make great combinations for a trendy winter look.
Tip: Find your personal style by experimenting with different types of accessories and shoes.
8. The Right Length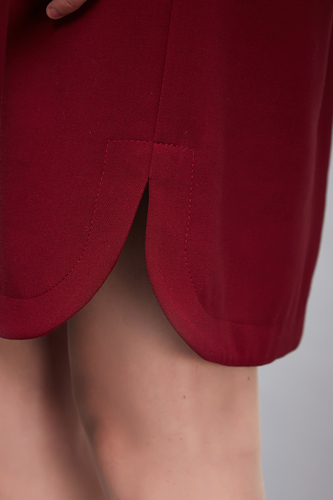 Traditional shift dresses tend to be short, which is why they are more appropriate for the younger women. BUT, you can now find designs with a broad range of skirt lengths, so that all women can enjoy the versatility and look of a shift dress.
Before you choose one, consider your body type and build. For example, women with fuller thighs and hips look amazing in longer skirts while those with gorgeous long legs can use shorter skirts to highlight their proud point or make short legs look longer. An A-line skirt is ideal for slim ladies as it will give the illusion of curves.
Don't fear that you will look dowdy with a longer skirt. With the right cut, neckline, and accessories, you will definitely look more feminine and sophisticated. If you want a more sensual silhouette, you can always go for knee-length or slightly above the knee hemlines if you really look good in short skirts.
Some Suggestions
Now, if we had to suggest some of the prettiest shift dresses for this summer, we would suggest you take a look at Zara's floral printed shift dresses. The Oriental prints and the longer-length hemlines make them the best alternatives to the classic LBD. You may also wear them with neutral-colored sandal heels and turn them into an ideal outfit for a special event.
Mango (image below) also has some very interesting wear-anywhere pieces. Their monochrome shift dresses with the mottled paint effect give their pieces a modern twist. All you need to do is wear a court heel to have a stylish office appearance. However, shift dresses are not only great items to play the role of your working wardrobe reserve. You can easily wear, say, a striped shift dress with mid-heel tan sandals or bold, bright ballet flats and get the ideal solution to your off-duty summer closet.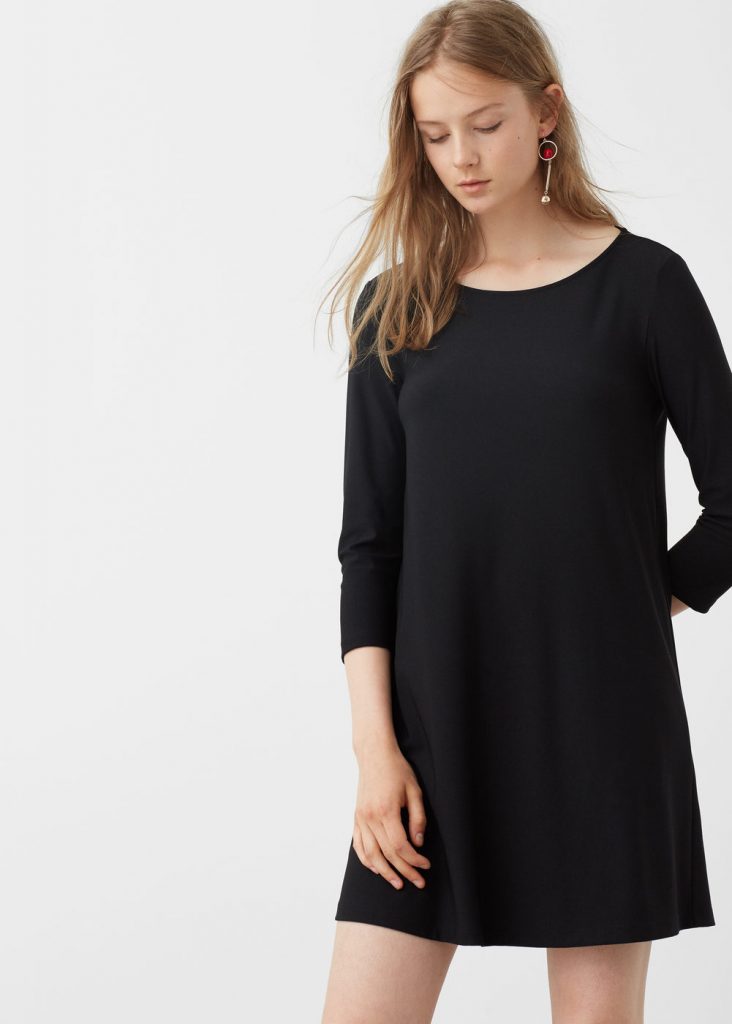 Image from: Mango
Despite what many women think, leather is still a summery option, as long as the shape of the shift dress is classic and the color complements the wonderful sunny days of the summer months. Check our Reiss' collection and their leather shift dresses will give you a pretty good idea of how comfort, girlie looks, and leather combine this summer to please the style brief.
For a standout style, you may choose a confident floral print, but if you just love the classic feminine silhouette, a lace shift dress with a classic cut will please you greatly. A wardrobe staple for the majority of ladies, it reveals an enviable hourglass shape as it nipples in the waist and raises steam everywhere you go.
The right neckline that flatters the decolletage, a lovely summer shade, and capped sleeves also make excellent combinations for a shift dress (see Moschino's Cheap & Chic collection). An embellished neckline and a beautiful straight cut are eye-catching features that allow you to skip the accessories.
How do you wear your shift dress? What is your favorite type? Do you use any accessories or tricks to accentuate your best features while wearing a shift dress? Tell us in the comments!