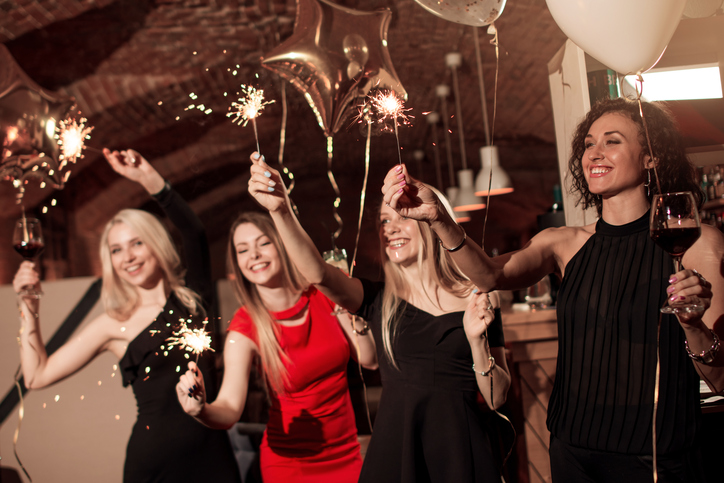 With the winter season approaching quickly, we know how tiring it can get to constantly bundle up before leaving the house. While it may be comforting to stay inside with a warm cup of tea, it can also get rather dull. Therefore, the holidays are a perfect time to put on your favourite outfit and experience the vibrant nightlife that Toronto has to offer. They're also an awesome excuse to celebrate with friends and family!
Whether you have an invitation to an upcoming holiday party, a girls' night out, a special occasion or you just feel like purchasing a great dress, we've got you covered on all the latest trends.
Here are the best dress styles for a night on the town:
LBD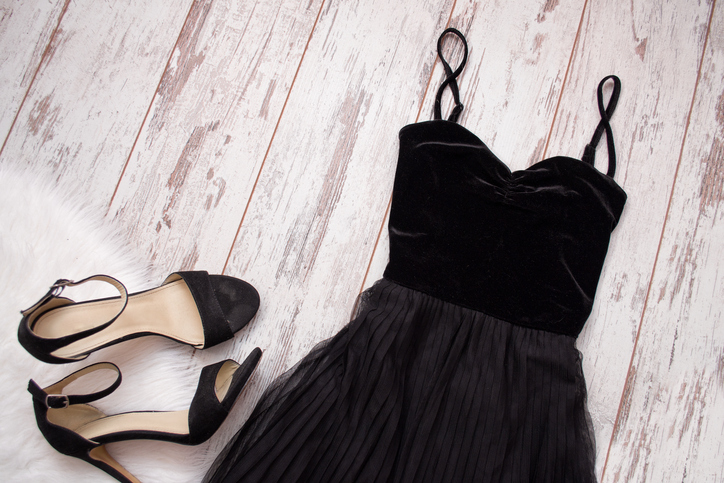 You can never go wrong with a little black dress – it has been a staple wardrobe item for decades. While there are classic and plain versions of a LBD, we've recently seen sheer detailing, feather additions, and sequins. Regardless of the version you choose, a little black dress is a woman's most reliable piece for a night out. The best part about rocking a LBD is that you can accessorize as much as you want. Adding a statement necklace or an embroidered clutch will compliment your dress, rather than taking away from the simplicity of it.
Statement Metallic
Neutrals used to be the best go-to option when shopping for a new outfit. While they are still dependable and easy to style, metallic is our new obsession. From jumpsuits to slip dresses, metallic fabric has made its way onto numerous runways over the past few months. Our current favourite is metallic gold.
Cocktail
Of course, the whole idea of a cocktail dress is to fit the requirements of attire for a cocktail party, but they aren't limited to only that. Cocktail dresses tend to be knee-length, which makes them suitable and appropriate for work-related functions! From nights at the best bar in town to low-key evening dinners, cocktail dresses are the perfect attire.
Elegant Lace
The lace trend has made its way back to the surface of the fashion world. From Midi dresses to Body-Con dresses, lace looks flawless when it's made with precision. Some of our much-loved lace colours are navy, coral, cedar and hunter green.
Sequins Galore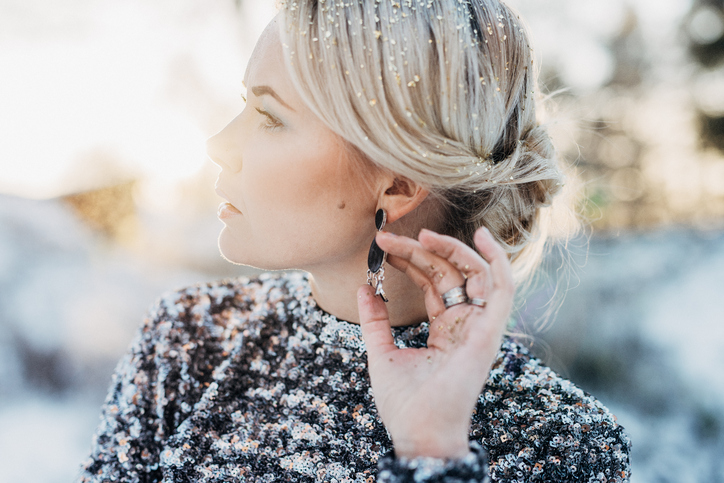 For a fancy and elegant look, we recommend picking out a dress that will have you sparkling all night long, and the winter season is the perfect excuse to rock some sequins!
Tuxedo
Heading to a classy dinner? Wearing a tuxedo dress will show off how trendy you are! With detailed buttons and a flawless collar, a tuxedo dress has all the essentials required to create a fabulous outfit. The best part is that this unique look can be rocked without any major accessories! A simple pair of stilettos and a matching clutch is more than enough to complete this outfit.
Jumpsuits
Although jumpsuits aren't exactly under the "dress" category, they have been showing up in many department stores and magazines. Not only are they comfortable, but they're also classy and timeless. Paired with strap heels and statement accessories, your jumpsuit outfit will have you looking fabulous for any event.
Off the Shoulder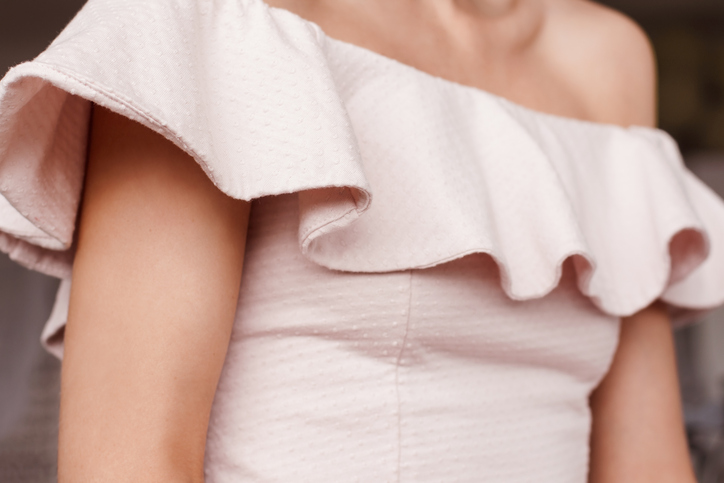 If you're looking to jazz up your wardrobe, we recommend going for something off the shoulder. This trend has been noticeably ongoing for a few seasons and right now is no exception! Easy to style with a statement necklace or patterned heels, an off the shoulder dress will have all eyes looking your way.
Silk Slip Dress
This trend dates back to the 90s and is making its way onto red carpets and runways. We're loving the reappearance of the slip dress and all the current variations of it. From a bar to date night, a silk slip dress will have you turning heads. The simplicity of a slip dress allows you to show off your favourite heels and jewelry without worrying about being overdressed. Not only is a slip dress extremely comfortable, but it looks effortlessly fabulous on just about anyone. For inspiration on where to shop for the perfect slip dress, we recommend checking InStyle.
How to Achieve the Perfect Fit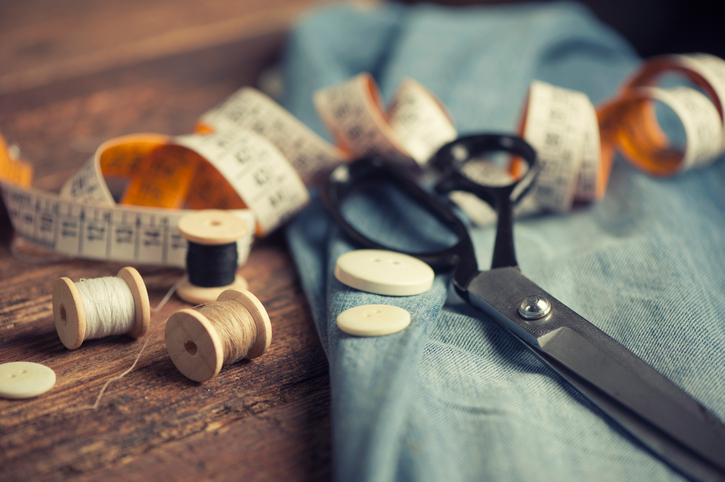 Shopping for the perfect fitting dress isn't always realistic. We know how frustrating it can be to settle on a size that's a tad too big or too small, simply because you've already spent hours in the fitting room. We also know how important it is to feel confident and comfortable in a dress that flatters your body!
A dress straight from the mall may not hug you in all the right ways and that is why we created Love Your Dress. With over 30 years of experience, you can trust our experts to provide you with high-quality tailoring, cleaning and alteration services.
As Ontario's largest tailor facility, we have state of the art equipment, unparalleled industry skills, and affordable prices.
At Love Your Dress, we offer a wide variety of dress cleaning and dress alteration services. From your simple black dress to your wedding gown, no job is too big or too small for us.
Contact us today or get an online quote for our services.