Corporate Accounts
Let us handle your large orders of damaged or incorrectly manufactured gowns and dresses.
Our trained staff can handle large restoration, preservation, alteration, repair and cleaning projects. Whether mold damage due to shipping or poor manufacture, let us help rectify the problem to get your gowns and dresses on the retail shelves.
Email Corporate Accounts Manager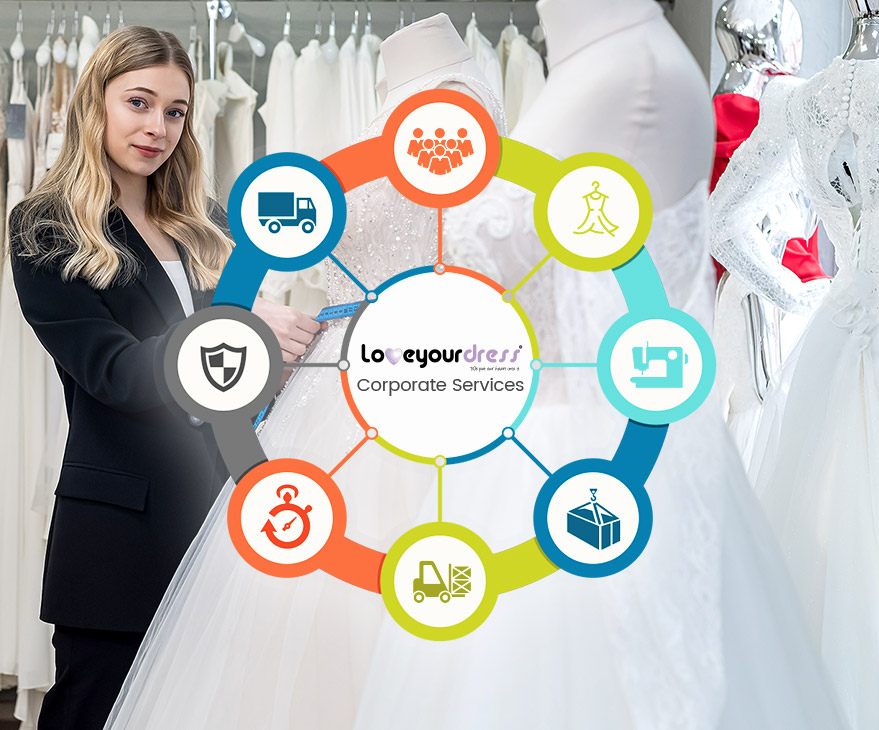 Customized Preservation
Personalized custom gown preservation kits developed specifically for our commercial clients.
Call us to learn about our industry leading gown preservation services and products specifically tailored for bridal retailers and manufacturers.
Wedding Gown Preservation
Alterations & Tailoring
Partner with Love Your Dress and receive world class gown and dress alteration services.
We have been Canada's largest gown alterations experts since the 90's. We are the go to tailor for projects that are too difficult for dry cleaners to complete themselves.
Call or email us to talk to our corporate services representative and learn about our corporate solutions.
Wedding Gown Alterations
Costumes. Theater. Fashion Shows
Love Your Dress offers complete restoration, tailoring and alteration services to commercial clients in the theatre and fashion industries.
We have vast experience working with Olympic teams and theaters helping them service large quantities of costumes and clothing pieces in a timely manner.
TOLL FREE 1-877-588-8784